'Ruined It' depicts two old timers longing for the good ole days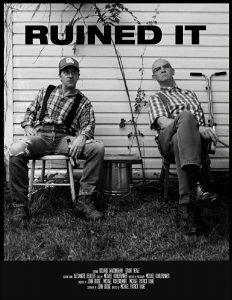 The Fort Myers Film Festival will screen the short film Ruined It in the Sidney & Berne Davis Art Center on Saturday, October 24. The film was written and co-produced by screenwriter/playwright John Budge.
The film depicts two straight old-time straight-shooters reminiscing about the good old days and the wholesome pastimes they enjoyed when they were young. Budge likes to explore and redefine known archetypes. For example, Guttermuckers (which is in pre-production) is a buddy comedy about two ragtag roofers trying to reclaim their squandered company.
"To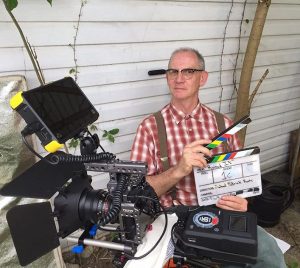 be able to share our work with a Florida audience has been a real treat and something the entire Ruined It cast and crew has been looking forward to," says Budge.
The film screens in the Sidney & Berne Davis Art Center at 7:10 p.m. during Shorts Block Ten (along with Eat the Rainbow and Shooting) between the documentaries After Selma (6:15 p.m.) and The Nimitz Encounters (8:00 p.m.).
October 6, 2020.