Chasing moonbeams in animated short 'Between the Shadows'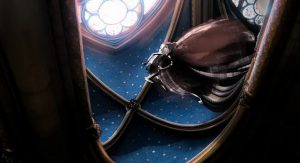 Between the Shadows is a charming animated short film that was created and directed by USC School of the Dramatic Arts animation student Chun Chun Chang. It will be screened by the Fort Myers Film Festival in the Sidney & Berne Davis Art Center on
The premise is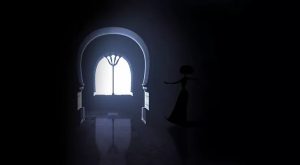 sweet and simple. A woman is enchanted by a moonbeam and chases it up to the sky.
Chang made the film during her second year in the program. "It combines my interests in both 2D and 3D," Chang shares. Most of her films and animations are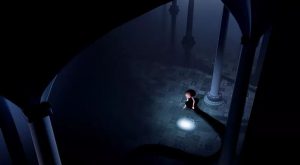 inspired by sculptures, architecture, black-and-white photographs and myths. "I'd say I'm the type of filmmaker that is attracted to old-fashioned stuff."
From a technical perspective, Chang relates, "I worked a lot on the camera movement and the visual structure in this film to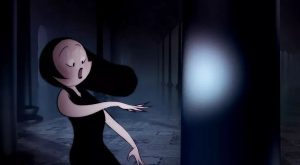 make the edits as smooth as possible."
Among the film's awards and selections are:
Student Academy Awards- Semifinalist – 2019
Los Angeles Animation Festival – Award for Excellence in 2D Animation 2020
Athens International Film and Video Festival -Official Selection 2020
Newport Beach Film Festival -Official Selection 2020
Carmarthen Bay Film Festival (UK) Official Selection 2020
ARFF Around Films International Film Festival Barcelona 2020 -Best Animation Category Finalist 2020
Hollywood Reel Independent Film Festival – Official Selection 2019
RiFF River Film Festival, Italy – Official Selection 2019
In addition, composer Sturdivant Adams was nominated for a 2019 Hollywood Music in Media Award for his original score for Between the Shadows. The Hollywood Music in Media Awards is an award organization that honors original music in international visual media. The awards include nominees in film,
TV, video games, animations, commercials and other forms of visual media. Adams composed and conducted the film score earlier this year on the John Williams Scoring Stage.
Chang is currently working as an animator and a designer for two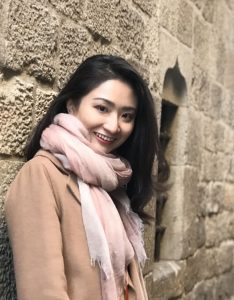 amazing teams, one making an animated short film for the CBS pipeline challenge competition and the other working on motion graphics pieces for the Getty museum.
"I feel really honored and lucky to be part of the selections this year," says Chang. "Can't wait to see all the amazing films!"
October 6, 2020.