CFABS' long-awaited Stage It! 10-Minute Play Festival is October 9-11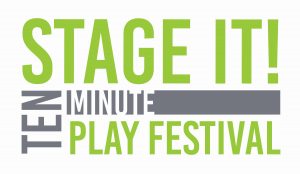 The long-awaited performance of the International Stage It! 10-Minute Play Festival will finally take place October 9-11 at Centers for Performing Arts Bonita Springs. Originally scheduled for one-week after the state's pandemic lock-down in March, plays from around the world will be performed for a live audience—social-distancing required.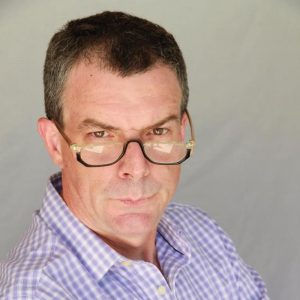 This year, the competition grew to include 346 entries from around the world for publication in the fourth volume in the Centers' series Stage It! 10-Minute Plays books. Ten short plays will be performed each night with subjects varying from alien invasions to jewelry heists, from drunken nights on park benches to film noir on stage.
The playwrights that will be presented are:
Jonathan Josephson of Pasadena, California (Dostoevsky)
Joe Carlisle of Croton-on-Hudson, New York (First Contact)
Martin Keady of London, United Kingdom (Last First)
W.L. Newkirk of Celebration, Florida (Locker 142)
Craig Moeckly of White Bear Lake, Minnesota (No Honor)
Judy Klass of Nashville, Tennessee (Private Dick)
Colleen Nicole O'Doherty of Omaha, Nebraska (Ricky and Ready)
Michelle Pascua of Celebration, Florida (Single Rider)
Marc Paykuss of Chestnut Hill, Massachusetts (The Tinker Bell Situation)
Lindsey Brown of Auckland, New Zealand (Unreasonable Situations)
This incredible lineup of scripts will be performed by an equally incredible cast: Giselle Cairney, Amanda Carrion, Leeanne Chiaramonte, Shaun Cott, Brianna Rodriguez Day, Mia Figueroa, Melissa Hennig, Marilyn Hilbert, Eduardo Marin, Lena Neal, Luis Pages, Sayoneria Seawright, and Fedor Steer.
Directors include Gary Obeldobel (third photo), Eduardo Marin, Luis Pages, Toni Palumbo, Marilee Warner.
Masks and a temperature check are required for entrance into the venue. Performances take place at Center for Performing Arts Bonita Springs located at 10150 Bonita Beach Road, Bonita Springs, Florida. For tickets, call (239) 495-8989 or visit artcenterbonita.org.
COVID-19 Guidelines
The Centers diligently works to ensure the health and safety of patrons and artists by closely following CDC, State of Florida and Health Department guidelines at this event and all performances. Based on current conditions, the Centers ask that all attendees wear masks and practice safe, social distancing in our lobbies and auditoriums for their protection and that of other guests. Staff will provide assistance at check-in regarding seating. The safety steps we are taking include:
Extra Cleaning:  We are regularly cleaning and disinfecting all spaces including all surfaces like railings, doors, sinks, tables, chairs, etc.
Face Covings:  We ask all guests and staff to wear masks or facial coverings.
Temperature Checks:  Everyone entering our buildings will have their temperature read with a medical-grade thermometer. We will respectfully ask you to return home if your temperature is over 100.4°F.
Wash Hands:  Hand sanitizer stations will be available on our campus for use. For in-person classes, we ask that all guests wash their hands with hand sanitizer or with soap and water upon arriving to class.
Social Distance:  Performance and class seating will be determined based on CDC and Florida Department of Health guidelines. Many programs will be limited in size to assist with 6' social distancing.
If Sick, Stay Home:  We ask that all guests and staff stay at home and to follow the advice of your health care professionals with regard to your entire family's health.
October 5, 2020.