Jessica Walck a major proponent of all theaters and artists in SWFL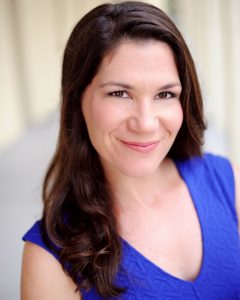 Each day in March, Art Southwest Florida is recognizing one woman whose drive and talent is helping transform this region into one of the most vibrant theater districts in the entire country. It's Women's History Month and today we honor actor, instructor and Associate Artistic Director at The Naples Players, Jessica Walck.
Walck's love affair with theater began in The Dining Room in 2003. Since then, she's not only developed into one of Southwest Florida's most accomplished actors, but a highly analytical instructor and director with an uncanny ability for getting the most out of her students and cast members.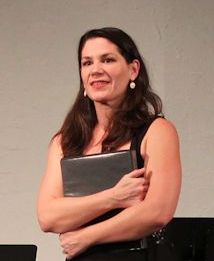 Walck's success inheres in her penchant for dissecting scripts with the enthusiasm displayed by Dr. Nocolaes Tulp in Rembrandt's Anatomy Lesson masterpiece. What she's searching for are those psychological needs and emotional reactions that are shared universally by, and resonate with, the vast preponderance of people. With that mastered, she then takes the actors in her cast on an psychological journey in quest of characters that come across as real people – full of hopes, fears, foibles and frailties.
Even when the show is a comedy or farce.
"When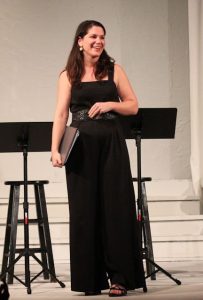 you're communicating something for a character, her wants and objectives, when you're really going after something and putting yourself into it, you find yourself in it in some way, shape or form," Jessica relates. "It's about the human experience, about connecting to the character's humanity rather than just being able to cry convincingly or display emotions on stage such as anger or rage. Your spirit connects to it and everyone in the room can feel it. It's such a powerful connection to the other actors on stage and the people in the audience."
"She gets acting like nobody I ever met," observes Brett Marston, who directed her in The Eight: Reindeer Monologues which aired on LabTV this past December.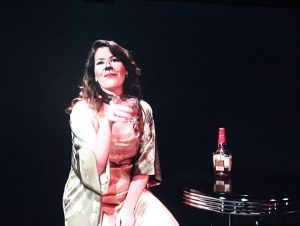 "She just understands the mechanics of acting so beautifully and knows not only how to apply them as a director to her actors, but to herself when developing a character. I will use the moments I had with Jessica [in The Eight] and apply [what I learned from her] to my directing process going forward. Jessica is really quite a special person."
Walck shares her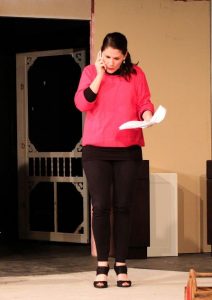 insights and process every time she directs a show. To date, her directing credits include Making God Laugh (January 2020), Escanaba in da Moonlight (Broadway World Regional Winner for Best Play of the Decade; October 2019), Don't Dress For Dinner (January 2019), the world premiere of June & Jason's Survival Guide to Divorce (October 2018), Kalamazoo (April 2018), Charles Ives Take Me Home (January 2018) and These Shining Lives at (April 2017). Each time she directs, members of her cast incorporate her approach into their own process. Many go on to share her insights and technique with their fellow actors; some eventually go on to direct and instruct themselves.
But Walck is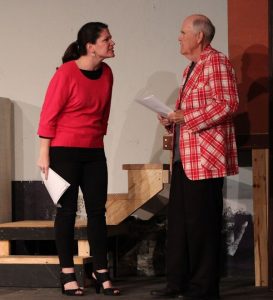 also shaping the thespians of tomorrow through her work in the TNP KidzAct program as TNP's acting Director of Education. As an educator, Jessica has not only led acting intensives for students of all ages, she has also taught classes in playwriting, stage combat, improv, musical theatre and movement. Among the student productions that she's directed are The Sound of Music, Junie B. Jones Jr., You Can't Take It With You, and a virtual production of Kate Hamill's Pride & Prejudice (Broadway World Regional Winner for Virtual Production of the Decade).
Some of her most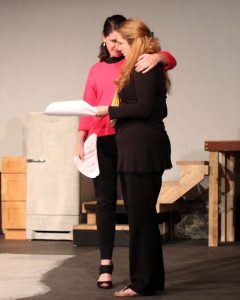 important far-reaching work lies in the area of preparing promising young actors for college theater programs and degrees. Toward this end, Jessica privately instructs students in Naples and around the country for college auditions, and has recently joined the Musical Theater faculty of the New England Music Camp (NEMC), where she will be serving as acting and monologue coach during NEMC's Musical Theatre College Prep Intensive July 26-August 9, 2021. Open to high school students entering their sophomore, junior or senior year, the two-week intensive is designed to prepare participants for applicant auditions into university musical theatre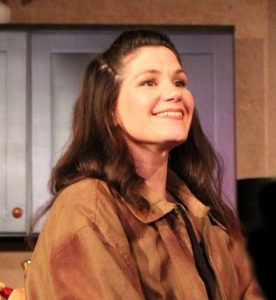 programs nationwide.
"In all of my years of working in theater, I have never met anyone who is more passionate about their work or more dedicated to protecting the integrity of the arts," Director Brett Marston sums up. "Jessica is incredibly knowledgeable about the theater arts and loves inspiring others in everything she does. She is a natural leader who leads with her heart and soul. In addition to being a fine artist and educator, Jessica is one of the most caring and compassionate people I know. When she loves, she loves deeply and fully!"
The latter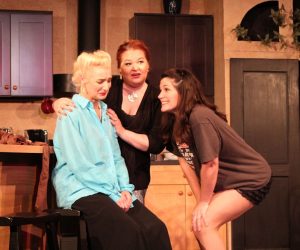 is an attribute that endears her to all who come to know her whether personally or through her work.
"There is no question that Jessica is not only the backbone of The Naples Players and myself, but a major proponent and supporter of ALL theatres and artists in Southwest Florida," adds TNP Executive Artistic Director Bryce Alexander. "She strongly believes in the power of women's stories, and in the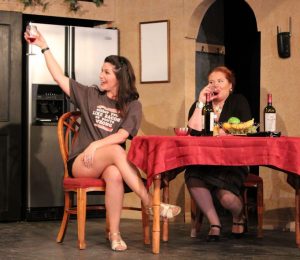 power of women in theatre; and she has been a key advocate for making these important voices heard throughout the region. I am proud to work alongside her every day, and have seen her contributions to our community first hand."
"She's truly a mission and vision driven personality," Marston adds. "In all of her theater endeavors, whether it is directing, acting or teaching, she works diligently to ensure her work supports the mission of the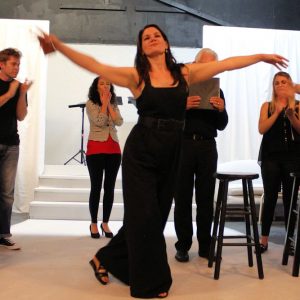 organization, as well as serve the well-being of the volunteers, staff and the Southwest Florida community. I can't think of a better woman to highlight during Women's History Month!"
For these and many other reasons, Jessica Walck takes her place in the pantheon of women whose vision, imagination, daily contributions and consistent efforts make our theater community and performing artists the best they can be.
March 9, 2021.
RELATED POSTS.