Jessica Walck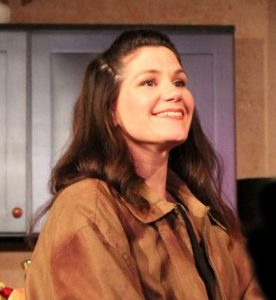 Jessica Walck is an actor and director residing in Naples. Since 2016, she has also served as the Associate Artistic Director at The Naples Players.
Her directing credits include The Sound of Music for KidzAct at The Naples Players (December 2020), Making God Laugh at The Naples Players (January 2020), Escanaba in da Moonlight at The Naples Players (October 2019), Don't Dress For Dinner at The Naples Players (January 2019), the world premiere of June & Jason's Survival Guide to Divorce at The Naples Players (October 2018), Kalamazoo at The Naples Players (April 2018),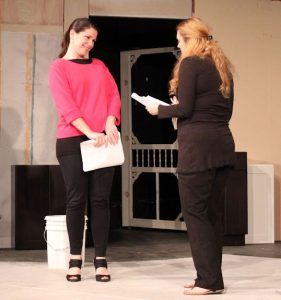 Charles Ives Take Me Home at The Naples Players (January 2018) and These Shining Lives at The Naples Players (April 2017).
Familiar with both sides of the footlights, Jessica also has extensive experience and training as an actor. Her stage credits include Vixen in the Lab Theater's filmed theatrical production of The Eight: Reindeer Monologues (December 2020), Becky in Becky's New Car at The Naples Players (Virtual Production, June 2020), Miss Adelaide in Guys & Dolls at The Naples Players – March 2019, Ensemble in Chicago at The Naples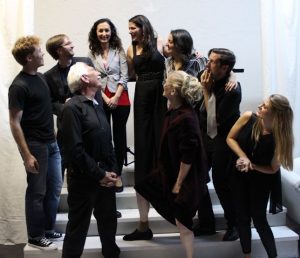 Players (June 2018), Ellen/Jenna in Maple & Vine at The Naples Players (October 2017), Molly in Smell of Kill at The Laboratory Theatre (June 2017), Brooke in Other Desert Cities at The Naples Players (January 2016), Serena in Legally Blonde at The Naples Players (June 2015), Veronica in God of Carnage at The Naples Players (January 2015), Kate in Seminar at The Studio Players (February 2014) and Pippi in the Great American Trailer Park Musical at The Naples Players (October 2013).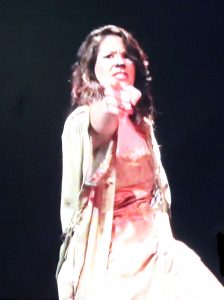 "She gets acting like nobody I ever met," observes Brett Marston, who directed her in The Eight. "She just understands the mechanics of acting so beautifully and knows not only how to apply them as a director to her actors, but to herself when developing a character. I will use the moments I had with Jessica [in The Eight] and apply [what I learned from her] to my directing process going forward. Jessica is really quite a special person."
In addition to using her directorial skills to break-down scripts and deconstruct characters, Walck hones her acting skills through improv, periodically appearing in (and writing for) Stage 2 Improv Sketch Comedy Nights. She's even been known to appear in Lab Theater's 24-Hour
Playwriting Challenge. (She was in Carmen Crussard's Flip This, for example, in 2017.)
Walck became involved with The Naples Players as an actor in 2003. The Dining Room was her first show. It required her to play multiple roles.
"I was hooked after that," Jessica relates. "I fell in love with the feeling I got being there.  It was like being with family."
After doing four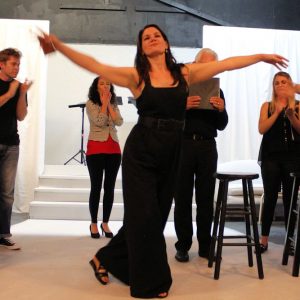 more shows back to back, Jessica made her way to New York City  to study at The Neighborhood Playhouse School of the Theatre, where she completed a 2 year conservatory program.
Although she landed the part of Jeannie and performed Off Broadway in Hair in the summer of 2007, Jessica found herself missing The Naples Players and her mom and sister, who both lived in Naples. So she and her husband moved back to Naples. Soon after, Jessica became an instructor and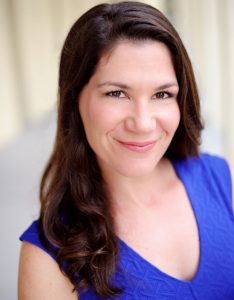 director in TNP's KidzAct program. She became the Assistant to the Artistic Director at TNP in 2012 and was elevated to Assistant Artistic Director four years later.
She appears in Noel Coward's Blithe Spirit for TNP in the role of Charles Condomine's second wife, Ruth. Witty and sophisticated, stuffy and predictable, Ruth is quite the society matron. Understandably, she is concerned, then convinced that her husband has lost his mind when Charles tells her that the medium, Madame Arcati, has not only made contact his deceased first wife, Elvira, but has brought her over from the other side. It is precisely the type of role that plays to Walck's comedic talent and dramatic flair.
January 24, 2021; revised September 13, 2022.