Brian Linthicum plays Charles Strickland in David Mamet's 'Race'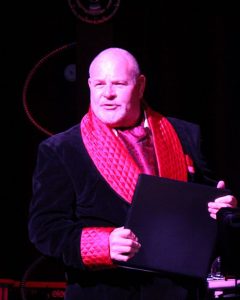 Lab Theater is bringing David Mamet's Race to the stage at the end of April. Directed by Sonya McCarter, the production features Michael A. Massari, Lemec Bernard, Cantrella Canady and Brian Linthicum.
Linthicum portrays Charles Strickland, a wealthy white man accused of raping a black woman. Born into wealth, one of Strickland's many problems is that the word "no" has never found its way into his vocabulary. Although Strickland maintains that he and his accuser were in a consensual relationship, his story begins to unravel as systemic racist anecdotes from his past bubble to the surface.
It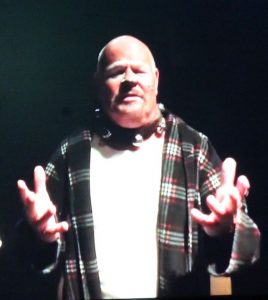 is always challenging playing a character who the audience views as unsympathetic, so it will prove interesting to see how Director Sonya McCarter and Linthicum portray Charles Strickland. But rest assured, Brian is more than capable of pulling off the feat. Linthicum, you see, has been involved in community theater for more than 40 years. His local stage credits include the Narrator in Richard O'Brien's Rocky Horror Show (New Phoenix Theatre), Charlotte (the isolated, crazed denizen of Sam Hollis' antebellum Louisiana mansion) in Hush Up Sweet Charlotte (Lab Theater) and backwater hick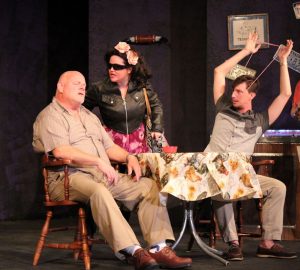 G.W. Nethercott in Sordid Lives (Lab Theater). But most recently, Linthicum dug deep to bring powerful authenticity to the role of Donner in LabTV's production of Jeff Goode's The Eight: Reindeer Monologues in which, coincidentally, it was Santa Claus who stood accused of rape.
For all of Brian's stage credits, go here.
April 3, 2021.
OTHER BRIAN LINTHICUM SIGHTINGS
With 'Sordid Lives,' Brian Linthicum gains level of synchronicity