Brian Linthicum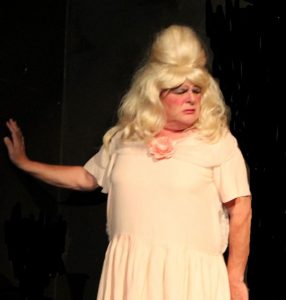 Brian Linthicum is a local actor who has been involved in community theater for more than 40 years. His local stage credits include Charles Strickland in David Mamet's Race, the Narrator in Richard O'Brien's Rocky Horror Show (New Phoenix Theatre), Charlotte (the isolated, crazed denizen of Sam Hollis' antebellum Louisiana mansion) in Hush Up Sweet Charlotte (Lab Theater) and backwater hick G.W. Nethercott in Sordid Lives (Lab Theater). Other roles include Charlie Brown in You're a Good Man Charlie Brown (three times), Mr. Mushnik in Little Shop of Horrors, Dr. Bumble in Oliver,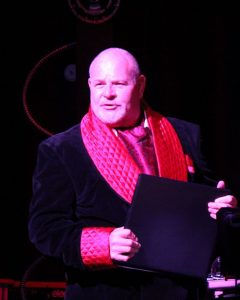 Greta in Bent, Madame Arcati in Blithe Spirit, Albert Soady in Escanada in da Moonlight and Love! Valour! Compassion! in community theaters in Toledo, Ohio, Corpus Christi, Texas and Chicago, Illinois. He also portrayed the reindeer Donner in LabTV's televised stage production of Jeff Goode's The Eight: Reindeer Monologues.
Although he's done a number of dramatic roles, Linthicum prefers comedy. "Over time, I've run the gauntlet of comedic roles. But some of my favorite were the darker characters. One of  my favorite shows was Little Shop of Horrors. Mr. Mushnik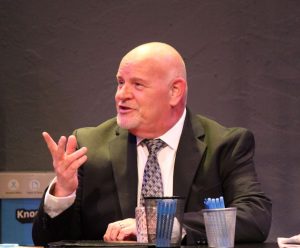 was not the nicest guy."
Brian next appears in Lab's Sunset Boulevard parody Sunset Schmoulevard, adapted by Annette Trossback.
September 30, 2019; revised May 24, 2021.