Cantrella Canady leads by example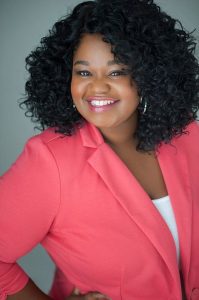 In commemoration of Women's History Month, Art Southwest Florida is celebrating women who are making theater bigger, badder and better right here in Southwest Florida. Today that woman is Cantrella Canady.
It is often difficult to evaluate the impact someone is having on a geographical area or industry. Change is a process. Improvements are often incremental and are frequently interrupted by plateauing and periods of regression. This has certainly been true of the civil rights, voting rights and women's movements. Two steps forward, one step back. But by consistently challenging herself with new and more complex roles, Cantrella Canada is paving the way for people of color to take their places in our community's performing arts, not only as actors, but as playwrights, directors and eventually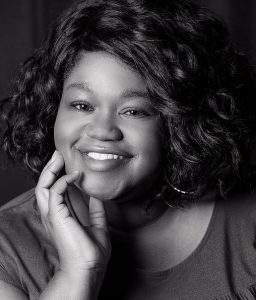 theater owners and operators.
Among those who patronize Theatre Conspiracy at the Alliance for the Arts productions, Canady's name is synonymous with August Wilson and Lorraine Hansberry. She starred as Ma Rainey in Ma Rainey's Black Bottom, portrayed the runaway wife in Joe Turner's Come and Gone, was Ruby in Seven Guitars, Tonya in King Hedley II and was Ruth Younger in A Raisin in the Sun (for which she received a Broadway World Best Actress nomination). But she's also graced the boards at Broadway Palm Dinner Theatre, Creative Theatre Workshop,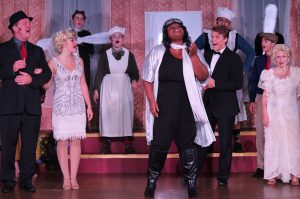 Cultural Park, the Laboratory Theater of Florida and The Naples Players. As audiences discovered to their delight in Ma Rainey, 'Trella has a powerful set of pipes, which she's evidenced to great effect in a number of musicals ranging from Broadway Palm's production of Little Shop of Horrors (for which NBC2's Dave Elias said she "[carried] the group with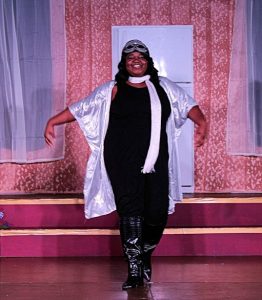 her amazing vocal range), Gulf Coast Symphony's Showboat at the Barbara B. Mann Performing Arts Hall, Madagascar: A Musical Adventure for Broadway Palm and Sister Act: The Musical for both The Naples Players and Cultural Park Theater (in the latter, she garnered a 2018 Cultural Park Marquee Award for Outstanding Lead Actress in a Musical and also received a Broadway World Best Actress nomination).
While drama and musical theater may be her niches, Canady is astonishingly versatile. She's played an aviator in The Drowsy Chaperone (for Creative Theatre Workshop), Quincy/Bart Simpson in Mr. Burns: A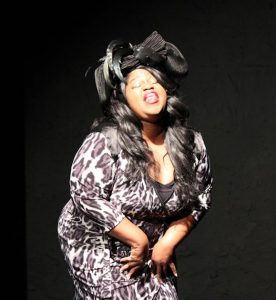 Post Electric Play, an innkeeper in Andorra and the regal Lady Fidget in The Country Wife.
In other words, Cantrella leads by example, proving to youngsters of color that they too can command the boards on stages throughout Southwest Florida if they have a mind to.
But Canady knows that providing role models alone is not enough to erase decades of absence by people of color in local theatrical productions and performances.
And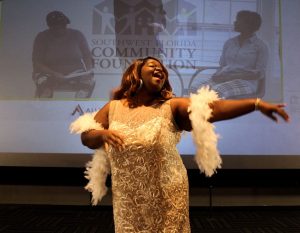 so it was not altogether surprising that she appeared on the roster of those who signed up for Sonya McCarter's inaugural 9-week CHANGE acting course (an initiative designed to increase the pool of African-American actors capable of being cast in local shows) even though by that time she had already rocked Southwest Florida with groundbreaking performances in more than a dozen productions, including Claudia in The Bluest Eye,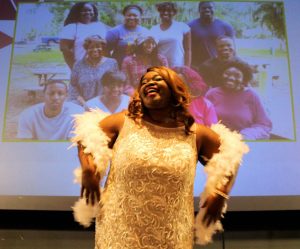 Mabel in The Pajama Game, and had also appeared in Deborah Fortson's Body & Sold and The Rauschenberg Project Play. But both she and McCarter knew the powerful impact that Cantrella would exert by her mere presence.
Humble and self-deprecating, 'Trella would demur that she took the course because she knew that she was a performing arts neophyte who, in spite of her extensive on-stage experience, still had loads to learn.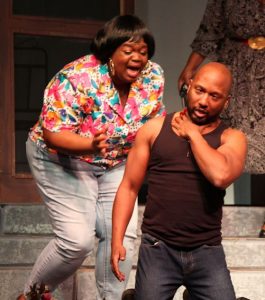 After all, she'd only performed in her first production a couple of years earlier. That role was in February of 2015 as the Lady in Green in  in For Colored Girls Who Have Considered Suicide When the Rainbow is Enuf, for which she auditioned with great trepidation after years of steadfastly refusing to answer the call of theater.
Clearly Cantrella remembered her own ambivalence, if not recalcitrance, to the idea of putting herself out there like that. Perhaps others who'd enrolled in the seminal CHANGE course were coping with similar feelings. Undoubtedly there were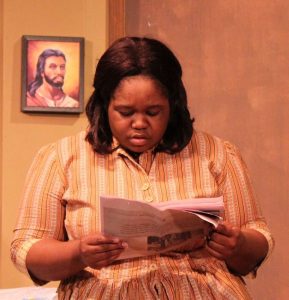 others who clung to the shadows, as yet unable to respond to the tug of performing on stage before a live audience. So she enrolled and took on the challenge of playing singer Lala Lamazing Grace in George Wolfe's The Colored Museum, not only wowing – and inspiring – the mostly minority audience of family and friends who came to the IMAG History and Science Center for the performance, but her cast mates, who included the likes of Imani Lee Williams, Katherine Oni, Rose Thomas, Mattie Johnson and Veronica Barber.
While Canady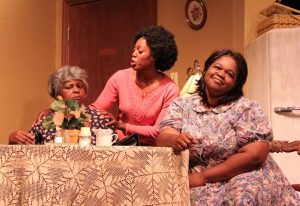 is accustomed to playing the part of role model, she full well knows that the next step in her growth and development – and that of other actors of color – is to step out and step forward into the realm of directing. She just made her directorial debut in Lab Theater's filmed theatrical production of The Realish Housewives of Fort Myers and, prior to that, she served as Assistant Director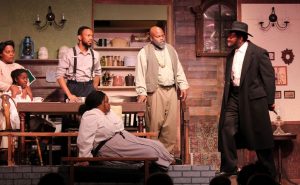 to Rachael Endrizzi in Theatre Conspiracy at the Alliance for the Arts' 2020 production of Baskerville: A Sherlock Holmes Mystery. Thereby extending the reach of her already-considerable influence, she joins an elite group that heretofore consisted of Patricia Idlette, Sonya McCarter, Carmen Crussard, Dana Angeloro Alvarez and few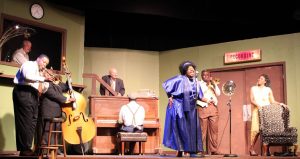 others.
For all the good she's doing by her example and interaction with and through directing shows, she's not only making theater better for people of color, but for everyone and anyone who loves, likes or has even a passing interest in the performing arts.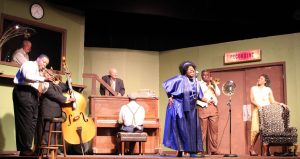 Oh, for sure, we've all come to enjoy and appreciate what Cantrella Canady brings to the stage. But what few see or even know is that her enduring support includes showing up at dress rehearsals, openings and other performances of shows she's not in. She comes to support her colleagues, both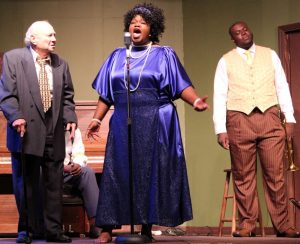 those on and behind stage. She comes so that other patrons will see her in the audience. She comes because in every performance she watches, there's something else to learn. And for as great as she undoubtedly already is, her best performances lie in the near and distant future. That's staggering to ponder.
And so Art Southwest Florida honors Cantrella Canady and thanks her for working to make theater here in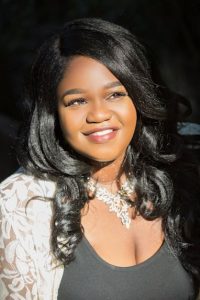 Southwest Florida bigger, badder and better than ever before!
March 13, 2021.
RELATED POSTS.