Choreographer and aspiring director Lauren Perry conjures magic with young performers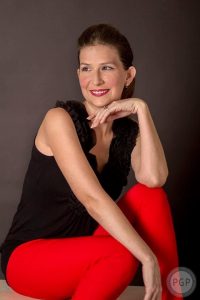 Each day in March in commemoration of Women's History Month, Art Southwest Florida is drawing attention to someone in theater who is making the performing arts in Southwest Florida better than she found it. Today that person is director, choreographer and costume designer Lauren Perry.
Perry joined the Alliance Youth Theatre nearly four years ago. Since then, she has provided the choreography for a handful of shows beginning with Spamalot the Musical, where she took the reins after her predecessor moved on midway through rehearsals. The Hunchback of Notre Dame, Princess Camp, an assist with Freckleface Strawberry and Pippin the Musical followed in short order. But her greatest works have yet to see the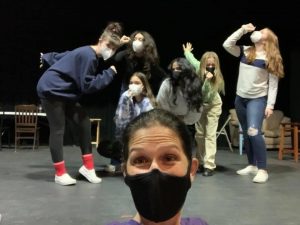 stage.
Like so many in theater, Perry's trajectory was flattened by COVID-19. She had been working for weeks as Carmen Crussard's choreographer for In the Heights, but Lab Theater had to postpone the show's opening indefinitely. (Lab is hopeful that it can bring the show to the stage in the Fall.)
Perry had also been scheduled to make her directorial debut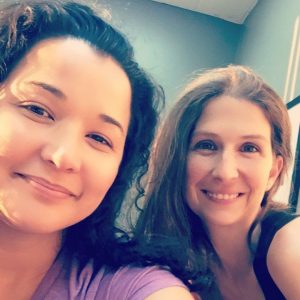 with Charlotte's Web and Rent in the Spring and Summer of 2020 (although Charlotte's Web was performed virtually last summer so as not to disappoint the show's eager cast).
Had those shows taken place, Perry would undoubtedly be a household name among Southwest Florida theater aficionados.
Not to mention parents of neophyte triple threat wannabes.
Like all good choreographers,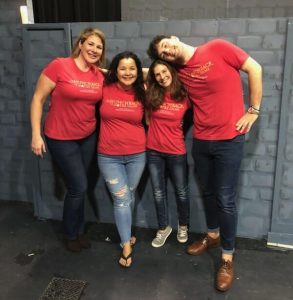 Lauren possesses a strong spatial sense, enabling her to visualize spaces, movement and space. She's charismatic and possesses the vocabulary and language skills necessary to articulate her vision and drive her dancers and other performers to new heights and personal bests. An adroit storyteller, she's a great judge of movement with an eye for art, design and the elusive elements of balance, texture, color, energy, flow, white-space, connection, pulse and rhythm. And she has an uncanny grasp of energetic flow – not just between the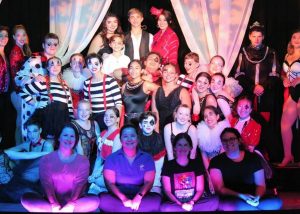 performers themselves, but between the troupe and the audience they are entertaining.
"Lauren's passion for dance and storytelling shines through in every piece of her choreography; she leaves a mark on every audience member with how intentional her thought and movement is," observes Giselle Meyer, who flourished as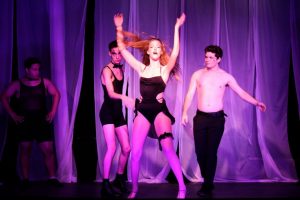 Fastrada (Charlemagne's wife) in Pippin and The Lady of the Lake in Spamalot under Perry's tutelage and guidance. "She is creative and attentive. She is unafraid to try everything to design what the integrity of the art calls for- all with a positive attitude and a huge heart."
Perry's choreography is informed by more than two decades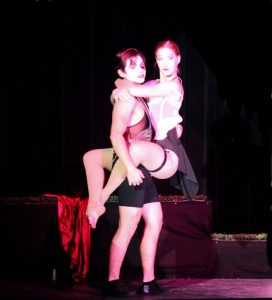 of dance.
"My mom co-owned a dance studio. I started dancing while I was still in the womb," she quips.
But in truth, she was already teaching dance and doing choreography by the time she was 14.
"My father was a drama teacher and he used to call me in to choreograph all of his middle school productions. When I got into the Cypress Lake Center for the Arts, I would help out doing the choreography there too."
While she was in high school, she worked as an entertainer for the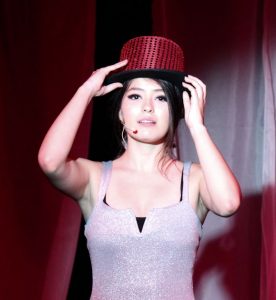 Walt Disney Company, and upon graduating from the Center for the Arts, Lauren received a contract on the Disney Cruise Lines and performed on the Disney Wonder for two years.
Working for an entertainment company like Disney provided Perry with so many great learning experiences, but none exceeded the fundamentals and fine points that she learned when she got the chance to help workshop a brand new show for the cruise line.
"They brought in Broadway choreographers and we put together the show from start to finish," recalls Perry.
"That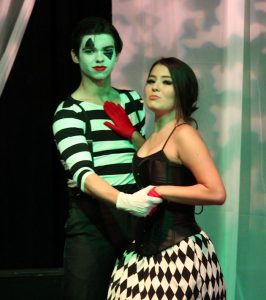 was the biggest learning experience of my life. Even on days I wasn't called, I came in just so I could observe and soak it all in. I even sat down with the wig people so I could learn how to do wigs."
After her stint with Disney ended, Lauren returned to Fort Myers and began teaching. In addition to dance experience, Lauren has her degree in early childhood education and has worked teaching Pre-K and 1st -6th grades for several years in both private and public schools. She has also taught and competed professionally in ballroom dance with Fred Astaire franchised studios.
But the magic Perry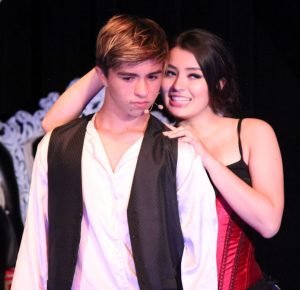 conjures with her pre-teen and teenage performers far exceeds her experience, technical competence and extraordinary vision. She conveys intangibles like heart, poise, grace and passion to everyone who comes within the sound of her voice.
"Both in and out of the rehearsal room, Lauren shows patience, grace, and care for each and every student she comes across," Giselle Meyer agrees. "She is unstoppable and this is why I wholeheartedly believe she plays an integral role in Southwest Florida's theatre and dance community and, of course, my life."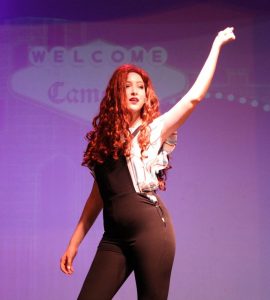 True, her influence locally would have undoubtedly been greater had COVID-19 not interfered. But she has already positively influenced the scores of young performers she's had the opportunity to coach over the past four years. Like Yuliana Garcia (The Leading Player in Pippin and Esmeralda in The Hunchback of Notre Dame). And Elijah Grant (Pippin, Spamalot and Hunchback of Notre Dame) and Harvey Evans (Quasimodo in Hunchback). And, of course, Giselle Meyer.
"As a young adult coming to the realization that performing is what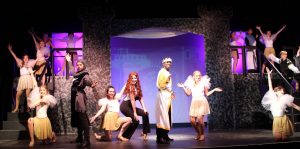 I wanted to pursue, there couldn't have been a better example for me than Lauren Perry of how art is essential and kindness is the strongest tool," adds Meyer. "From the time I first met her when I was 16, the instant trust, warmth, and energy she brought into the room and to me inspired me and my work.
She pushed me to be my best in every moment of a performance, while never forgetting that sometimes kids (and adults!) also just need patience and care.  Lauren never once let me doubt myself or my ability. She played, and continues to play, a huge role in making me feel that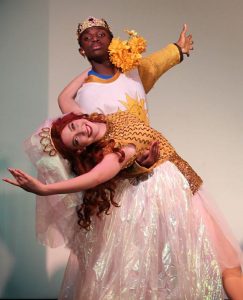 I can do anything and fulfill such a lofty dream of mine."
Clearly, Perry possesses that rare ability to assess talent, draw performances from her actors that they didn't know they had inside, and inspire them to strive for their very best. For that reason, the impact she's exercised is already inestimable. The impact she has yet to exert is exciting to contemplate. And for that, Art Southwest Florida recognizes Lauren Perry as a woman who is making theater in Southwest Florida better than she found it when she arrived her several years ago.
March 12, 2021.