'Curious Incident' 2022 play dates, times and ticket information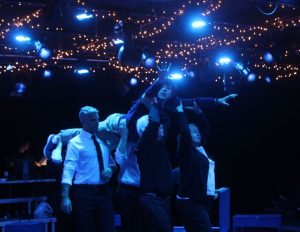 Play:  The Curious Incident of the Dog in the Night-Time
Playwright:  Simon Stephens based on the novel byMark Haddon
Synopsis:  This is the story of 15-year-old Christopher Boone who has an extraordinary mind but is out of sync with the world. When he falls under suspicion for killing his neighbor's dog, he sets out in the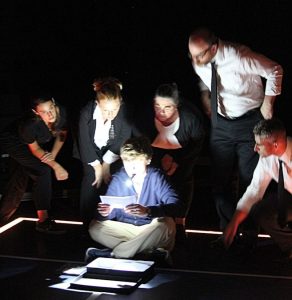 tradition of Sherlock Holmes on a life-changing journey to find the true culprit. Along the way, he uncovers deep, dark family secrets that turn his world upside down.
Director:  Robert Cacioppo
Cast: 
Cantrella Canady, Joann Haley, Mitch Haley, Thomas Marsh, Brian Nahas and Betty Whitmore round out the cast.
Play Dates and Times: February 16 through March 6. Performances are Wednesdays, Thursdays and Saturdays at 7:00 p.m., Fridays at 8:00 p.m. and Sundays at 2:00 p.m.
Tickets:  Ticket prices start at $35 with VIP tickets at $50. Discounts for groups and students tickets (with valid ID) are $10. Tickets are available at the box office or by calling 239-800-3292 or visit Playerscircletheater.com. The box office is open from 10:00 a.m. to 5:00 p.m. Monday through Saturday.
Place:  Circle Players Theatre at The Shell Factory, 16554 N. Cleveland Ave, North Fort Myers, FL 33903.
Amenities:  Free parking, full service bar in elegant adjoining lobby that is adjacent to The Southern Grill Restaurant. Please call 239-994-3999 for dinner reservations.
COVID Precautions: The theater hopes that its patrons have been fully vaccinated;, but if not, for their own safety and that of others, wearing a mask until seated will be greatly appreciated. The theater team will continue to wear masks out of an abundance of caution. The theater is thoroughly sanitized before every performance.
December 7, 2021; revised February 7, 2022.