Thomas Marsh
Tom Marsh is a local thespian who is building an impressive resume of work as a character actor. He appears in the role of Twinkles for the Alliance in Clown Bar. His previous credits include various roles for Players Circle Theatre in The Curious Incident of the Dog in the Night-Time, multiple roles in the Alliance's production of Confusions (which consists of three one-act plays, The Still Alarm by George S. Kauffman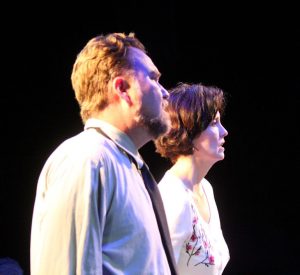 and Alan Ayckbourn's Between Mouthfuls and A Talk in the Park), multiple roles in Ken Ludwig's Baskerville: A Sherlock Holmes Mystery directed by Rachael Endrizzi, Joseph Carey Merrick in Bernard Pomerance's The Elephant Man, a priest battling Satan in 2017 New Play Contest winner Noli Timeri, Squeamish in The Country Wife, the evil Mr. Burns in Mr. Burns: The Post-Electric Play, a Victorian dandy by the name of Woodnut in The Nether, as well as parts in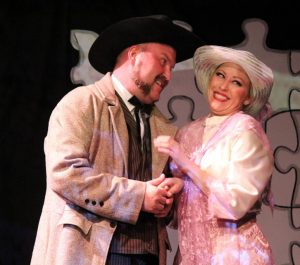 Come Back to the Five and Dime Jimmy Dean, School for Wives, Swell Party, Toys in the Attic and 2014's A Position of Relative Importance.
Thomas will also be appearing later this season in Faceless and in Players Circle Theatre's production of The Foreigner.
October 26, 2018; revised August 21, 2022.