Rob Green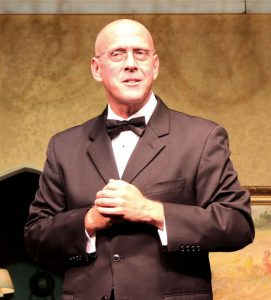 Since returning to the boards following a three-year hiatus, Rob Green has appeared in numerous roles, including Dr. Sanderson in Harvey, Nick Dahner in Rancho Mirage, The Teacher, Cam, in Max Frisch's Andorra, Gerald Halverson in Jeffrey Hatcher's Murderers, the Archangel Gabriel in David Javerbaum's An Act of God, the wheelchair-confined Queen of the Hollywood Melodrama Blanche Hudson in the outrageous Lab Theater summer spoof Whatever Happened to Baby Jane: A Parody of the Horror and Burton in in Burn This, as well as a supporting role in The Elephant Man. 
Prior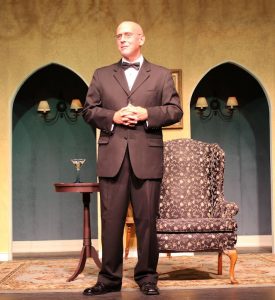 to his acting hiatus, Rob was Hal Robinson in The Graduate, Biff Loman in Death of a Salesman and played various roles in Miss Witherspoon, Polish Joke, Cat on a Hot Tin Roof, and Picasso at The Lapin Agile.
Up next for Rob is Theatre Conspiracy at the Alliance's production of Baskerville: A Sherlock Holmes Mystery by Ken Ludwig .
For more on Rob's previous roles, follow these links:
August 1, 2019; revised January 11, 2020.