Rob Green plays filmmaker Burton in The Lab's 'Burn This'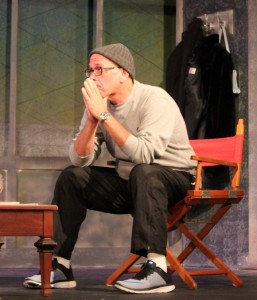 On stage now at The Lab is Lanford Wilson's Burn This. Reprising the role of Burton is Rob Green.
Each of the characters in Burn This is a fully-developed, highly flawed personality. In Will to Power, German philosopher Friedrich Nietzsche postulated that life is about overcoming flaws and adversity. He famously said in Twilight of the Idols, "What does not kill me makes me stronger." But Burton lacks the courage to philosophize with a hammer. He lacks the will to power. He shrinks from the challenge of writing a screenplay that is authentic and meaningful out of fear that it might be a commercial flop. And he refuses to explore his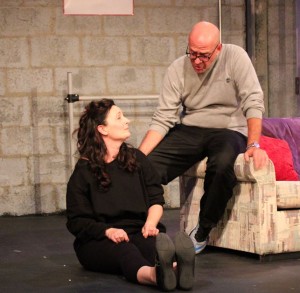 sexual orientation in spite of experiences and feelings that demand such introspection. Burton is a creature of convention and that leads to his undoing – as a cutting-edge, avant garde filmmaker, in his relationship with Anna (played by Annette Trossbach), and in terms of his growth and development as a person.
Green gets all this and turns in an insightful and inspired performance in The Lab's Burn This. Rob returns to the boards at The Lab after a nearly 3-year hiatus. He couldn't be happier. Rob was last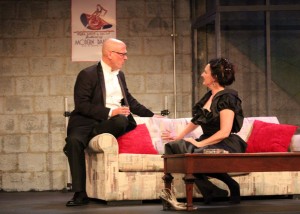 seen on Lab's stage as Hal Robinson in The Graduate, as Biff Loman in Death of a Salesman, and in other roles in Miss Witherspoon, Polish Joke, Cat on a Hot Tin Roof, and Picasso at The Lapin Agile.
February 7, 2017.
RELATED POSTS.