Joann Haley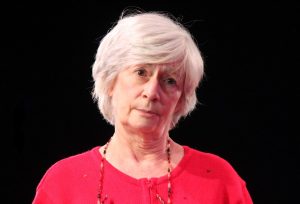 Joann Haley is an actor known for interesting character roles over the course of her 25-plus year career in local community theater. Her credits include The Curious Incident of the Dog in the Night Time for Players Circle Theatre, Martha in Death of a Streetcar Named Virginia Woolf: a Parody for Lab Theater, Beverly in The Shadow Box for New Phoenix Theatre, seductive Lady Shirley in Marian,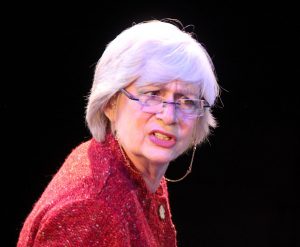 or The True Tale of Robin Hood, Mrs. Kendal in The Elephant Man, Dr. Gertrude Ladenberger in 33 Variations, cheesy Sister Elizabeth Donderstock in The Book of Liz, Arcadia, Time and Ina Meyerhoff, Sylvia, Invasion of Privacy and Repossessed for Theatre Conspiracy at the Alliance for the Arts, as well as Latrelle Williamson in the Del Shores cult classic Sordid Lives, Alice Russell in Gore Vidal's The Best Man,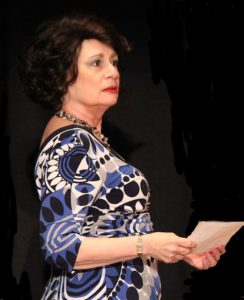 Nurse Ratched in One Flew Over the Cuckoo's Nest, Queen Gertrude in Hamlet, Linda Loman in Death of a Salesman and Mother Superior in Agnes of God, all for Laboratory Theater of Florida.
She currently appears in the role of Roberta in Players Circle Theatre's production of Joshua Harmon's Admissions.
May 3, 2019; revised January 2, 2023.
RELATED POSTS.