Joann Haley is Latrelle Williamson in Lab's 'Sordid Lives'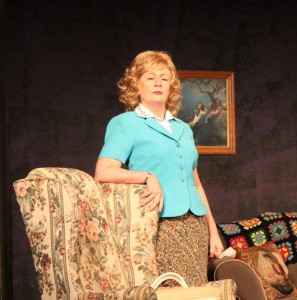 Del Shores' black comedy Sordid Lives invades Lab Theater beginning September 15. Playing the role of Latrelle Williamson is character actor Joann Haley.
Peggy Ingram has died. For Latrelle Williamson, her mother's death is horrible enough. But how does she keep up appearance in the small Southern Baptist town of Winters, Texas when the circumstances surrounding mom's death are so absolutely lurid. Bad enough that mom struck her head on the bathroom sink of a seedy motel while she was having a clandestine tryst, but her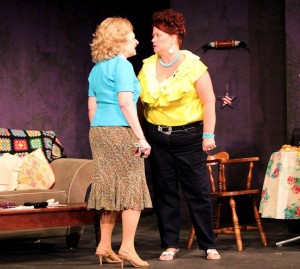 lover was her very married, considerably younger neighbor. And now her closeted gay son and cross-dressing institutionalized nephew are en route for the funeral along with a host of equally dysfunctional friends and relatives.
Will Latrelle lose her mind? Will she make amends with her son? Will she be able to dissuade her nutty aunt and batty sister from burying mom in a fur stole in the heat of summer? These and many other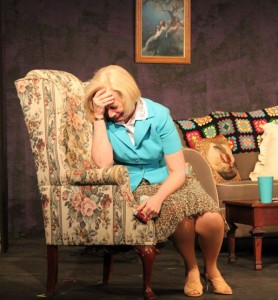 questions will be answered, but you have to come to find out how.
Joann Haley couldn't be more perfect for the role of Latrelle. Haley has been acting on a variety of Southwest Florida stages since 1996. She was last seen on the Foulds Theatre stage as Dr. Gertrude Ladenberger in 33 Variations. Other roles include Alice Russell in Gore Vidal's The Best Man (Lab Theater), cheeseball guru Sister Elizabeth Donderstock in The Book of Liz (Theatre Conspiracy), , Nurse Ratched in One Flew Over the Cuckoo's Nest, Queen Gertrude in H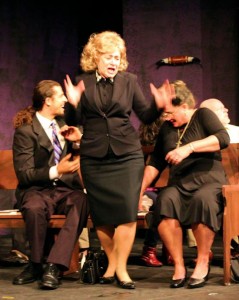 amlet, and Linda Loman in Death of a Salesman and Mother Superior in Agnes of God (all for Lab Theater), and Arcadia, Time and Ina Meyerhoff, Sylvia and Invasion of Privacy (for Theatre Conspiracy).
September 5, 2017.
RELATED POSTS.