Angela Watson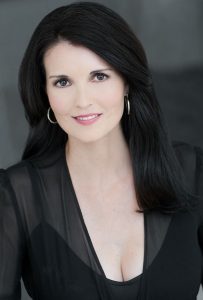 Angela Watson is a singer and film, television and stage actor.
She was born a farmer's daughter in a little town of 500 people outside of Danville, Illinois. Her parents retired and moved to Southwest Florida when Angela was just ten years old. Her performing career began with tap dancing at the age of three and continued into her pre-teens, with her amassing more than 200 trophies and 60 crowns competing in numerous beauty and talent pageants.
Her pageant success led to modeling in New York and Dallas, until she was discovered by a manager who advised her parents to take her to Los Angeles and give her a shot at television and film work.
Her first national
commercial was for McDonald's, followed by Doritos, IBM and GE. Within her first year in California, Angela was cast in a recurring role on ABC's Davis Rules with Jonathan Winters and Randy Quaid. The following year, Angela was handpicked to costar in the 90's TGIF sitcom Step by Step (currently streaming with more than 150 episodes on Hulu) playing Suzanne Somers and Patrick Duffy's very vain and seemingly shallow, though good-hearted, teenage daughter Karen Foster. Angela played the role for seven seasons, achieving the distinction of being the only cast member to earn an offer for a studio hold deal to develop her own television series.
After working nonstop in back-to-back TV shows as a child actor, Angela set her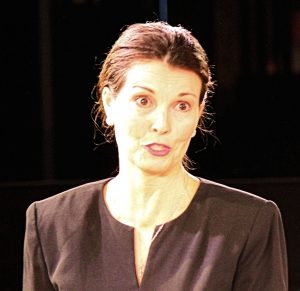 sights on transitioning into a career as a successful adult actor, but she fell prey to a production manager who isolated her from family and friends for more than two decades in order to take advantage of her professionally and financially. Finally free of the abusive relationship, Angela is now joyfully reunited with her family and friends and enjoying life with renewed enthusiasm for entertaining. In the latter regard, she recently recorded a song titled We Love Santa Claus, which was written by Michael Witherington and produced by Julian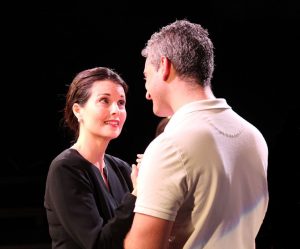 Sundby (which you can view here).
Angela's stage credits include The Dining Room for The Players Circle. Her film credits include Milly in Final Approach (video, 2005) and Mom in Cowboys and Indians (short film, 2007).
January 26, 2020; revised December 8, 2021.