James Vitullo's staged image imparts powerful symbolism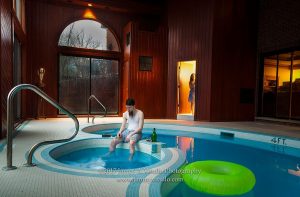 On view through August 3 at the Naples Art Association is the Camera USA 2018 National Photography Exhibition. Among the 75 images juried into this year's show is Four Feet Under by James Vitullo. It is a staged narrative image that encapsulates a story inspired by Gregory Crewdson, who stages haunting, cinematic photos of alienation and eerie quietude in suburban settings or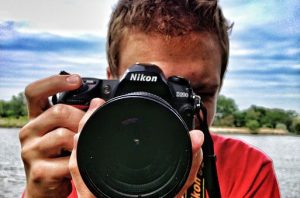 in elaborately detailed American homes, interiors and neighborhoods.
In Vitullo's staged narrative image, a couple is depicted in the aftermath of an argument. Seated on the ledge of a hot tub, the man blunts his anger with a combination of alcohol and tobacco. Lost in his thoughts, he sits in silence seemingly unaware that his girlfriend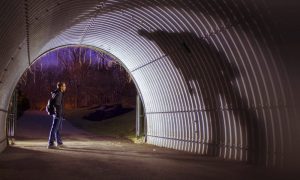 stands at the door, bathed in the warm light of their new home.
Peering through that open door, the woman tries to decide whether she should follow her boyfriend outside in an attempt to resolve their dispute. The stakes are high. The couple is on the brink of a momentous, life-altering decision.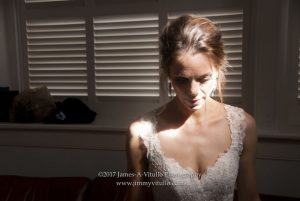 "The term six feet under is about death and burying a corpse according to that depth," Vitullo explains. "This couple's relationship is four feet under. It is at the point where they could end it by saying one more sentence, word, or phrase, or they could save it before their love is buried under the dirt. The pool toy symbolizes that they have the ability to save the relationship and strengthen it at any moment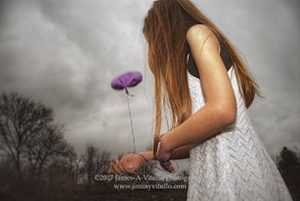 in time, but the man does not notice it, is not even impacted by it whatsoever."
Replete with other symbolism (read here for more), Four Feet Under underscores Vitullo's abiding fascination with the way in which still images can freeze time between before-and-after moments, leaving a central, unresolved question.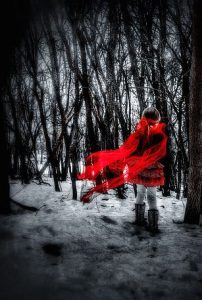 For more on James Vitullo, read here.
July 4, 2018.
For more, follow these links: