For Cape Coral photographer Roy Rodriguez, 'Memories are Like Reflections'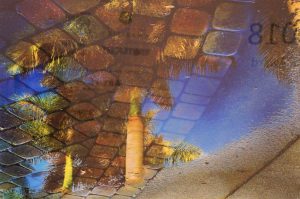 On view through August 3 at the Naples Art Association is Camera USA 2018. The national photography competition and exhibition features 75 images. Among the 21 Florida photographers juried into this year's show is Cape Coral's own Roy Rodriguez. His photograph is titled Memories are Like Reflections.
Roy Rodriguez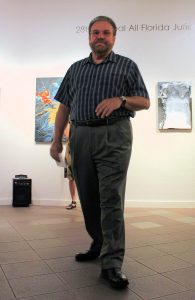 uses a variety of cameras to capture images that contain rich narrative, whether in the form of abstract compositions formed by the random remains of beet juice on the evening's dirty dinner dishes or arresting land, sky and seascapes from such diverse local environs as Myakka River State Park, Jupiter or while waiting for the traffic light to change on a rainy afternoon.
"As a fine arts photographer I am attracted to impressions of the world around me that have a certain hidden beauty which I discover and then encourage my audience to see it," says Roy. His images shout out, "Look at what I saw. Notice how much beauty and wonder can be found in everything around us."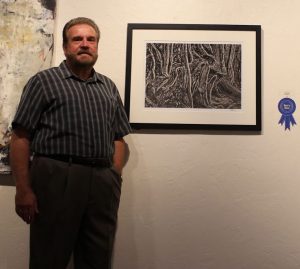 Rodriguez believes that there exists a psychological and spiritual state that tunes our senses that enables us to find the artistic in the ordinary. "My medium is light, color and forms, which I skillfully employ to express those discoveries," Roy continues. "If you can see some of what I felt during the time of exposure, then I succeeded and the circle is complete."
June 24, 2018.
For more, follow these links: