Wisconsin photographer Christopher Priebe's 'Marcella' portrays inner strength, grace and nobility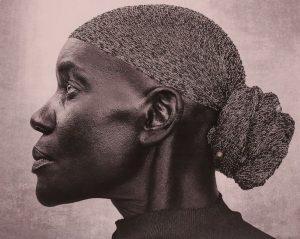 On view through August 3 at the Naples Art Association is the Camera USA 2018 National Photography Exhibition. Among the 75 images juried into this year's show is Marcella by Middleton, Wisconsin photographer Christopher Priebe.Priebe loves the power of black and white. "I am attracted by the mystery and emotion that it provides," he notes. He has been shooting in the West Indies lately, with an emphasis on portraiture. Marcella epitomizes the attributes he tries to capture in the latter genre – inner strength, grace and nobility.
"I search for a certain gestalt that captures my attention and keeps me engaged," amplifies Priebe, who also strives for strong interplay between viewer and pictorial space as well as drama through scale, special tension and tone.
July 4, 2018.
For more, follow these links: