Screaming Orphans headline Bonita Springs Int'l Film Festival closing night festivities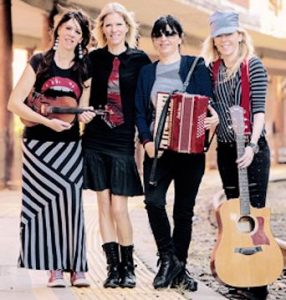 Comprised of four sisters from Donegal, Ireland, The Screaming Orphans are known for their high-energy music that blends melodic old-school pop rock with traditional folk/Irish music and songs. Their mesmerizing, dynamic and electric live performances and stage presence have taken the festival, theater and club circuit by storm.
Their wide and varied sound has been compared to such artists as ABBA, the Cranberries and The Chieftains. The band is also renowned for their trademark spine-tingling four part harmony.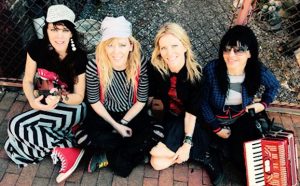 "While we can never forget our roots in traditional Irish music, the Screaming Orphans draw on a diverse set of influences ranging from Simon and Garfunkel, The Bangles to The McNulty Family, with a strong focus on melody-driven songs with pop and rocks strains," state band, which consists of Angela Diver on bass, violin and vocals; Joan Diver on drums and

vocals; Thérèse Diver on the keyboard, accordion and vocals; and Gráinne Diver on guitar and vocals.
The band first came to prominence when Sinéad O'Connor asked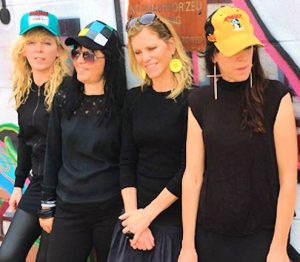 them to tour with her as her back up vocalists and opening act. The band has gone on to tour and play extensively across America and Europe. Their musical reputation has led to collaborations on recordings with Baaba Maal, Afro Celt Sound System, Peter Gabriel and Joni Mitchell.
"Being surrounded by so many different influences has inspired us to explore new and exciting song writing and performance concepts,"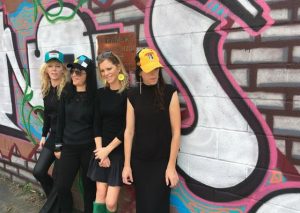 the lasses continue. "Our CDs reflect our Celtic roots but cross many cultural boundaries, which might explain why we recorded "Listen and Learn" in France and Malta, "Circles" in Nashville, Tennessee, "East 12th Street" in New York City, "Belle's Isle," "The Jacket's Green," "Lonely Boy," "Sliabh Liag," "Toy Theatre," "Ballads Rule OK," "Dance with Me e.p." in Ireland, and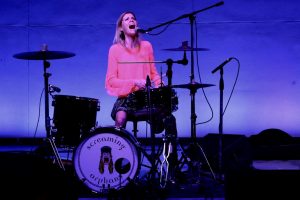 "Taproom" in America.
The Screaming Orphans' latest Folk/Irish album Taproom charted No. 1 in the iTunes World Music charts and top ten in the Billboard World Albums charts. The band was previously nominated by the Irish Music Awards for Best New Irish CD and has won the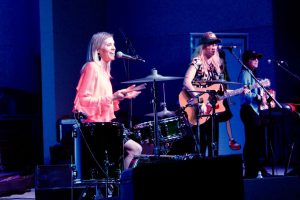 Top Celtic Rock band category. They were also included on the "Ultimate Guide to Irish Folk" album, which includes tracks from many of their musical heroes. "Taproom" was named 2017 Folk/Pop/Rock Album of The Year by the Folk'n'Rock magazine.
As of this year, the band has released 10 albums of both original pop/rock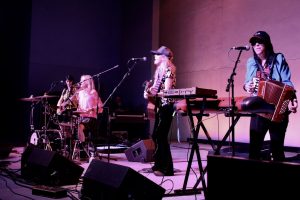 and traditional Irish music. The Screaming Orphans split their time between New York City and Donegal, Ireland.
As for the name, it harkens back to the time they first decided to go out on their own, leaving behind their mom and dad, who had been their lead singer and manager respectively. "And so we became 'orphans.' The 'screaming' bit
is what usually occurs when surrounded by family and we are known to hit certain high notes that could be interpreted as scream-like. That, and our secondary school used to be an orphanage, so there you have it."
February 21, 2019.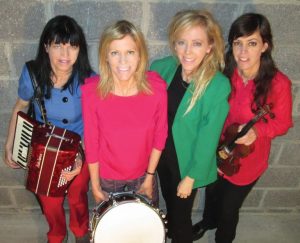 RELATED POSTS.