Frank Blocker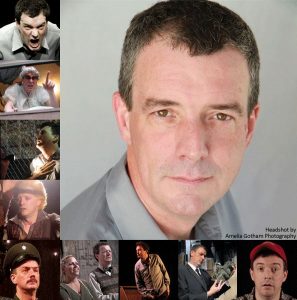 Frank Blocker is a SAG/AFTRA performer, playwright, screenwriter coach and editor, and a member of The Dramatists Guild of America and Actors' Equity Association. He is best known for his character work and ability to switch roles in a second. He appeared on the NYC stages for more than a decade in experimental works and readings, as well as appearances with Peculiar Works Project, Forbidden Kiss at Stage Left Studio, and Gotham Radio Theatre, to name a few. Closer to home, he has appeared locally in four TheatreZone productions, Urinetown (Caldwell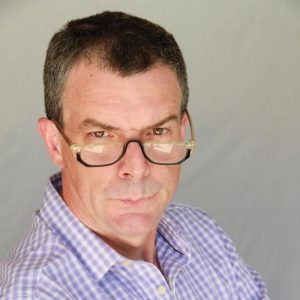 B. Caldwell), Amadeus (Salieri), Copacabana and Me and My Girl.
His first LA stage appearance was to reprise his off-Broadway role in The Deep Throat Sex Scandal at The Zephyr Theatre. He joined Visceral as an artist-in-residence and has enjoyed roles in their productions of The Baby, the musical Zombies from the Beyond, Lovecraft: Nightmare Suite, and The Mystery Plays (Scenie Award nod), where he also stage managed Recall and choreographed the nightmarish monsters of Kill Me.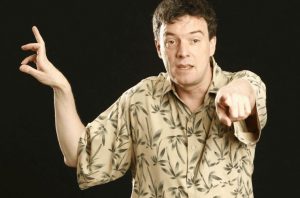 Visceral commissioned him to adapt The Call of Cthulhu in 2014.
Blocker won a hat-trick of titles at the 2012 Manhattan Monologue Slam and made regular appearances at Cheryl King's Forbidden Kiss LIVE (Stage Left Studio/Manhattan) as a comedian and singer for more than four years. He last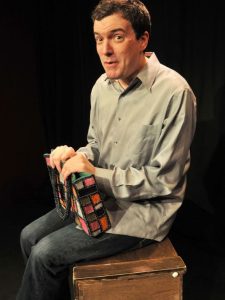 appeared off-Broadway in The Deep Throat Sex Scandal, receiving a stream of glowing reviews for his performance as Tennessee attorney Larry Parrish. He made his debut in 2001 with Eula Mae's Beauty, Bait & Tackle ("Blocker steals the show" – New York Times).
Other favorite New York theatrical roles include Roderick Usher in Steven Berkoff's Fall of the House of Usher (Backstage Magazine's Best of 2004), Mortimer in Brecht's Edward II with Creative Mechanics, Mr. Peachum in The Beggar's Opera, and a prisoner on the streets in the Obie-winning West Village/East Village Fragments with Peculiar Works Project.
Prior to living in New York City,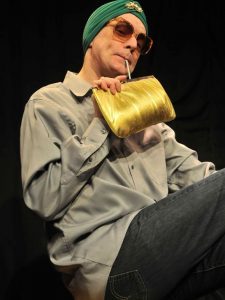 other favorites include The Importance of Being Ernest, Greater Tuna, and Pamela Parker's Second Samuel.
He made his television debut in season 12 of Law & Order: SVU. Other television and film appearances include Tales of Halloween and Thanks for Sharing. He has been a guest artist/artist-in-residence at NY's Creative Mechanics and Stage Left Studio, LA's The Visceral Company, Clayton State University and Mississippi State Theatre Association.
Blocker's plays include:
a 2014 adaptation of The Call of Cthulhu developed at The Visceral Company with Dan Spurgeon;
Southern Gothic Novel (2009 Drama Desk Award nomination for Solo Performance, 2009 Broadway.com Audience Favorite Award nomination, New York International Fringe Festival, Midtown International Theatre Festival, Baltimore's Sky Room, Columbus, Atlanta);
hit New York comedy Stabilized Not Controlled;
Eula Mae's Beauty Bait & Tackle (off-Broadway), Patient Number (Inner Voices Social Issues One-Act Play Winner/University of Illinois, Tennessee Williams One-Act Play Festival Finalist);
 Suite Atlanta (Fn Productions/78th Street Studio Theatre), Kiss and Fade (Short Attention Span Play Festival, Boston);
The Wisconsinners (Dubuque Fine Arts Center);
Air Marshals (written with his brother James);
Chameleüns (w/ Rochelle Burdine);
Macbeth: The Murder Mystery (w/ Lydia Bolen-Gordon); Alice, a musical, w/ composer William Wade (The York Theatre Development Series, Emerging Artists Theatre's Notes From a Page, MITF);
2≅1, a one-minute play presented by Brooklyn College for their GI60 project.and
Deadly Sugarplums, a new work that premiered at the Center for Performing Arts Bonita Springs in December of 2018.
Stabilized Not Controlled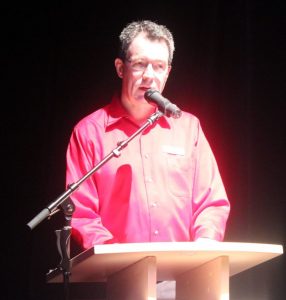 has been performed in seven states and counting, with most recent runs at the Center for Performing Arts Bonita Springs, Southeastern Oklahoma State University, and Atlanta, Georgia.
Frank has also edited a sci-fi novel titled The Slaves of Votarus by Murray Scott Changar, as well as Stage THIS! Ten-Minute Plays (edited w/ Jan Herndon), Stage This, TOO! More Ten-Minute Plays (edited w/ Sydney Stone and M. S. Changar), and Stage THIS! Volume 3 (edited w/ S. Stone and Dana Todd).
Blocker's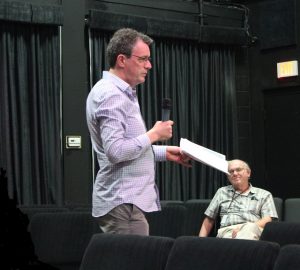 directing and choreography credits include So Long On Lonely Street, Graceland, Joseph/Dreamcoat, Pamela Parker's Dreams of Martha Stewart and Lunacy.
Frank has also taught acting and improv classes at the Center for Performing Arts Bonita Springs and written and performed in Frankly Funny Fridays at the Center for Performing Arts, a comedy/variety show with monologues, stand-up comedy, improv and special guests.
February 19, 2019.