Freddie Mercury Tour rocks huge BIFF opening night crowd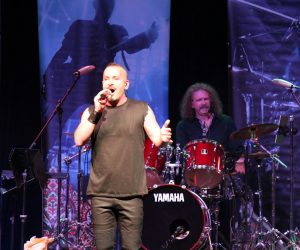 There was a big turn-out last night for the opening of the 4th Annual Bonita Springs International Film Festival. In addition to a lively cocktail party beginning at 5:00 p.m. (which featured not one, but two Elvis impersonators), the opening featured "The King," a sobering documentary by Eugene Jarecki that was followed by a performance by the Freddie Mercury Tour.
"Mercury" stars international opera star Terry Barber, a former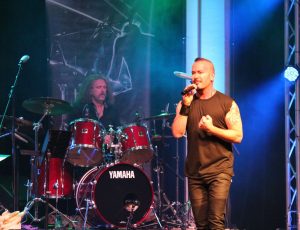 member of the two-time Grammy Award winning group "Chanticleer." His most recent album was nominated for six Grammy Awards. Barber is a countertenor with a 4 octave range (just like Freddie) and has performed for the Metropolitan Opera, Moscow's Svetlanov Hall, and at Carnegie Hall. Terry's voice can be heard on every major record label with a variety of artists from Madonna to the London Philharmonic.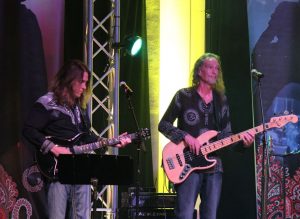 Barber was joined on stage by a cast of world-class instrumentalists and vocalists who took turns telling the audience backstage stories about the music that made Queen and its frontman famous, including "We Will Rock You", "Radio Ga Ga", We Are the Champions", "The Great Pretender", "Under Pressure", "The Great Pretender", "Hammer to Fall", "I Want it All", "Somebody to Love", "Crazy Little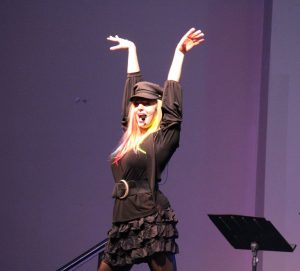 Thing called Love", and of course "Bohemian Rhapsody."
Between the musicality of the band, theatrical command of Barber and the nostalgia associated with those and other Queen standards, the 400-seat Hinman Auditorium was rocking during the performance.
February 22, 2019.
RELATED POSTS.