A peek at short comedy 'Actors Anonymous'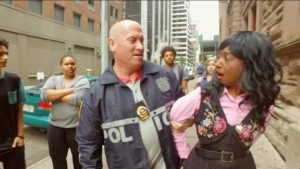 Actors Anonymous is a 20-minute short film that will be screened twice during the 4th Annual Bonita Springs International Film Festival – for the first time on Friday, February 22 as part of Shorts Package I and then again at 6:00 p.m. on Saturday, February 23, in Shorts Package II. It is a local film directed by Mark Stolzenberg (photo 3) and featuring Judy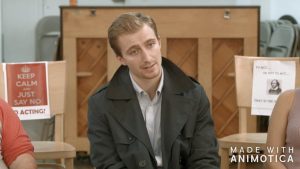 Copeland, Karen Chrystal, Mark Stolzenberg, Patrick Heraghty, Ronald L. Cohen, Marina Bekker, Chris Mazzei and Jewel Rouge.
"Actors Anonymous is comedy about a group of actors who attend an Alcoholic's Anonymous type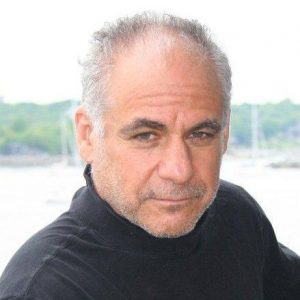 meeting but, in this case, their addiction is to acting," explains Copeland. "While speaking to the group about giving up their obsession, each addict can't resist performing. A former stand-up comedian starts doing jokes, a former singer breaks into song, an actor who played a role as a cop still thinks he is one and the leader of the group, played by me, is still seeking information about auditions!"
The film won Best Local Film and Copeland won Best Actor at the Fort Myers Beach Film Festival last April and a Best E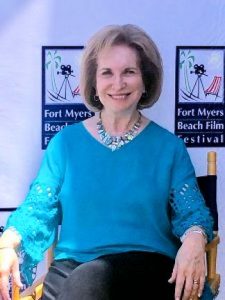 nsemble award at the Brightside Tavern Film Festival in New Jersey last summer.
Director Mark Stolzenberg also c0-wrote the short film with Karen Chrystal.
"Although you don't have to be an actor to enjoy the film, actors do seem to really love it and get all the inside jokes," Copeland expounds.
The film has particular relevance to Copeland, who gave up acting many years ago to embark upon a career in advertising. "Here we are some many years later and my addiction has happily resurfaced, especially now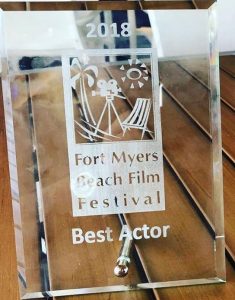 that I don't have to support myself waiting tables anymore," Copeland adds with a laugh.
Copeland wants you to know that if you're in remission but your acting addictions should resurface, the Bonita Springs Center for the Performing Arts offers great classes and performance opportunities under the able direction of Frank Blocker and Elizabeth D'Onofrio. She speaks from personal knowledge. Not only has she studied with D'Onofrio, she has done a number of staged readings at CFABS of developmental plays directed by Catalina Monterosa Smith, including Suite Atlanta, which was written by Frank Blocker.
This is the third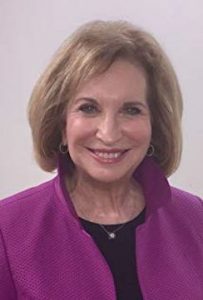 year running that a short film produced by Copeland, or in which she has appeared as an actor, has been juried into the Bonita Spring International Film Festival. The previous entries, Talk to Me and Happy Family, won back-to-back Best Florida Film awards at BIFF. Will Actors Anonymous make it three in a row?
"For me to be in a film festival that's in my own backyard is just fabulous," Copeland says, shrugging off the prospect of another win. "It means more to me than just getting into a film festival in New York or somewhere else. There's a community feeling."
February 19, 2019.
RELATED POSTS.