James Cotton's 'Tiger Claw' wins BIFF's Best Short Narrative award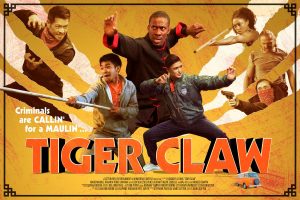 Taking Short Narrative honors at this year's Bonita Beach International Film Festival was James Cotton's kung fu action film Tiger Claw, in which some low-level criminals are callin' for a maulin'.
The short features a trio of kung fu enthusiasts who are on their way to a regional tournament when they witness a small-scale jewelry heist. Unlike the Seinfeld foursome, this trio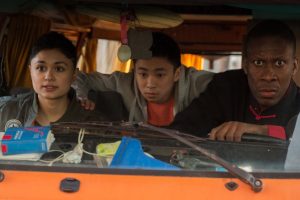 sets aside their personal quest for Golden Dragon Trophy and pursues the thieves in their garish orange van to a dark and dank warehouse (where else?). What happens next is a mash-up and homage to iconic martial arts stars like Bruce Lee, Jackie Chan and Gordon Liu (Pai Mei in Kill Bill Volume 2) and classic influences like Enter the Dragon, Drunken Master, Invincible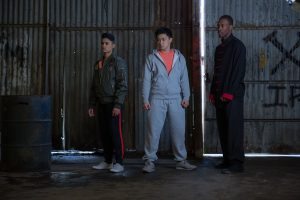 Pole Fighter, Fists of the White Lotus and Dragons Forever.
Even if viewers don't pick up on all the kung fu/martial arts references, Tiger Claw is still fun because in addition to a choreographed fight scene that packs a wallop, it's a colorful film with a subtle, sometime sardonic, sense of humor. In the former instance,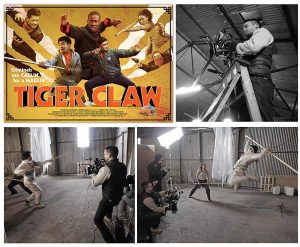 the film's heroes, Marie Marolle as Patricia, Karanja Yorke as Eugene and Samuel Mak as Xuan, each have splashes of red or orange in their clothing – in contrast to the drab monotones worn by the bad guys and gal. And as for humor, in addition to Mandarin puns, there are sight gags galore that you just have to see in order to appreciate.
Rounding out Cotton's cast is Leon Sua, Leslie Kunz,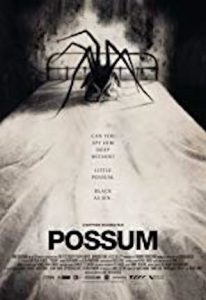 Eddie Lee, Lockhart Ogilvie and Waj Ali.
And Cotton is quick to give credit to Jude Poyer for choreographing the fight scenes and ensuring that the homages translated seamlessly to the screen.
Born on November 19, 1985 in the United Kingdom, Cotton's filmography also includes The Chop (executive producer), Beneath (2013), Powder Room (2013), The Magnificent Lion Boy (2013), Radiance (2013) and Rule Number Three (2011) as producer, and  Corvidae (2020, in post-production) and Possum (2018) as co-producer.
BIFF's Short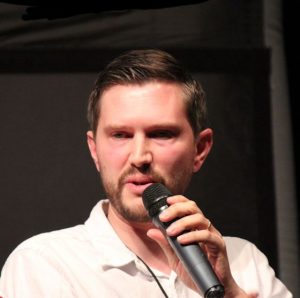 Narrative is not the film's first award. Tiger Claw also won Audience Choice at Fighting Spirit Film Festival 2019.
March 4, 2020.
RELATED POSTS.