BIFF 5 announces winners in 10 indie film categories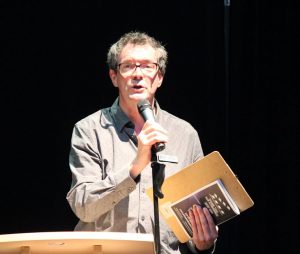 The 5th Annual Bonita Springs International Film Festival wrapped up Sunday night with the announcement of winners in ten categories:
Kids Shortz:  Oh, The Places You've Been, a 9-minute film in which a specific demographic travels to new places and old via VR; produced by Lighthouse Studios.
Florida Youth:  Reserved, a 6-minute film about connection and familiarity in spite of the difficulties life throws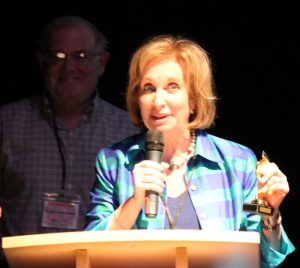 at us; directed by Hannah Cheesman.
Florida Adult: My Father's Fabulous Funeral, a quirky 15-minute comedy about a dysfunctional family struggling to give their oddball father a fitting funeral despite the difficulties presented by their obnoxious stepmother; directed by Mark Stolzenberg and produced by Mark Schulman, Judy Copeland, Mark Stolzenberg and Eric H. Alexander.
Short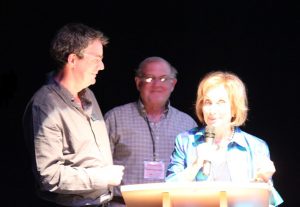 Animation:  Tiffany, in which a young woman mourning the death of her beloved grandmother realizes there is joy in celebrating the legacy of those who've been lost; directed by Christina Christie and produced by the University of Central Florida's School of Visual Arts and Design.
Featured Animation: Early Man, which tells the story of Dug and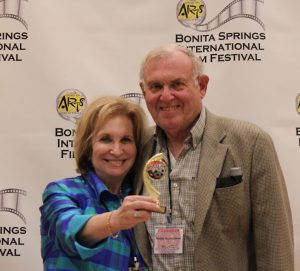 his sidekick Hognob who seek to unite their tribe against a mighty enemy, Lord Nooth, during prehistoric times; directed by Nick Park; written by Mark Burton and James Higginson; and starring Eddie Redmayne, Tom Hiddleston and Maisie Williams.
Short Documentary:  Walk On, a 10-minute documentary that tells the story of Kendra Johnson who has learned to overcome disabilities attributable to a genetic disorder known as arthrogryposis through her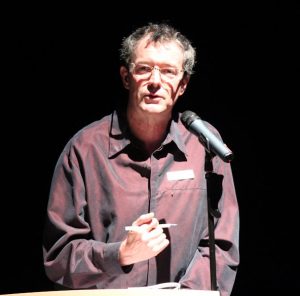 interactions with the staff and horses at the Naples Therapeutic Riding Center; directed by Ethan Downing and Vincent DeLuca and produced by Big Pup Film.
Featured Documentary: If the Dancer Dances, a 1 hour and 23 minute documentary which follows a group of New York City's top modern dancers as they reconstruct an iconic and mysterious work by legendary composer Merce Cunningham; directed by Maia Wechsler and starring Davalois Fearon, Gino Grenek and Meg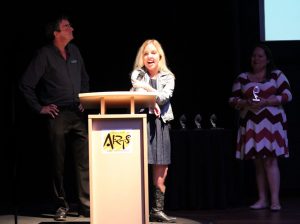 Harper.
Short Narrative:  Tiger Claw, a 13-minute film from the U.K. in which a trio of kung fu enthusiasts on their way to a regional tournament must decide whether to fight for the Golden Dragon Trophy or fight for justice when they witness a small scale jewelry heist; directed by James Cotton and produced by Stephanie Paeplow and James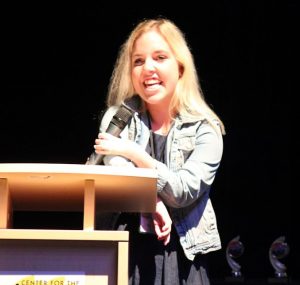 Cotton.
Featured Narrative:  Corpus Christi, a 1 hour and 55 minute Polish film about a man named Daniel who decides to minister a small town parish after experiencing a spiritual transformation in a detention center in spite of being disqualified from the seminary because of his criminal record; directed by Jan Komasa; written by Mateusz Pacewicz; and starring Bartosz Bielenia, Aleksandra Konieczna and Eliza Rycembel.
Tom Falciglia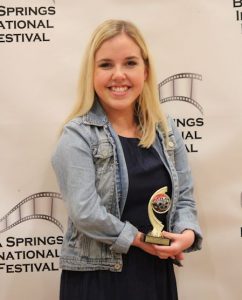 People's Choice:  JoJo Rabbit, a 1 hour 48 minute Oscar-nominated dramedy shot in New Zealand and the Czech Republic about a lonely German boy who must confront his blind nationalism during World War II after he discovers that his single mother is hiding a Jewish girl in their attic; directed by Taika Waititi; written by Taika Waititi and Christine Leunens; starring Roman Griffin Davis, Thomasin McKenzie and Scarlett Johansson.
This year, BIFF received 129 submissions and juried 70 films into the festival, including feature films, 6 documentaries and 5 shorts packages that were presented over the course of the festival's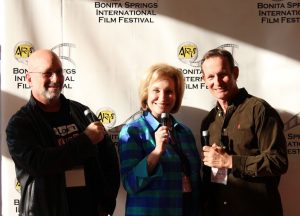 four-day run.
The theme of this year's edition of the Bonita Springs International Film Festival was finding and expressing voice in film and music, and to underscore that message, the festival's opening film was Wild Rose – a stirring yet refreshingly unsentimental tale of a single mom from Glasgow with ambition and pipes to match who must choose between her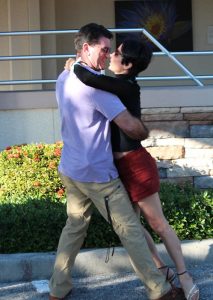 children and the country music career she covets with every fiber of her being – with When I Sing serving as the festival's closing night film – a biopic that tells the story of singer/songwriter Linda Chorney, who must weather personal attacks on her integrity and credibility from music industry insiders who resent her Grammy nomination in the Americana category in spite of operating independently of a label or any other professional representation.
BIFF 5 was made possible by dozens of volunteers and staff who served tirelessly alongside Film Society Chairman Frank Blocker, Festival 2020 Chairwoman Kathy Saldivar and Committee Members Roger and Leslie Frick.
March 2, 2020.