'Wild Rose' features rising film star Jessie Buckley in title role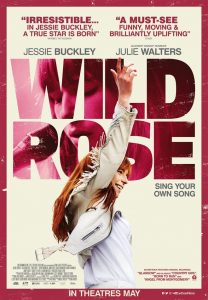 The Bonita International Film Festival's opening night film is Director Tom Harper's dramedy Wild Rose. The picture tells the complicated story of Rose-Lynn, a woman on a quest to become a country music star while also grappling with the responsibilities of being recently released from prison and a young unwed mother of two children. Jessie Buckley plays the title role.
"In Wild Rose, Jessie Buckley is a supernova, a talent to latch onto and watch as she ascends into the stratosphere," writes Detroit News Film Critic Adam Graham. "The Irish actress and singer was astounding in last year's pitch black love story Beast, which was seen by approximately 27 people, and she was seen by wider audiences as part of this year's HBO ensemble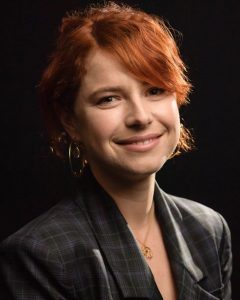 drama Chernobyl. (She also has a scene in Judy, starring Academy Award winner Rene Zellweger.) But in Wild Rose, it's all Buckley, and this underdog tale of musical dreams and working class realities is the perfect vehicle for her to show off her stuff."
Yes, you read that right. The redheaded twentysomething bombshell with her sights set on Nashville hails from Glasgow. That's not in Oklahoma or Kentucky, but across the Atlantic in Scotland. (Hence, one reason that the opening night concert headlines a Celtic band.) But Rose-Lynn has a couple of strikes against her, and it's not her criminal record (possession of heroin) or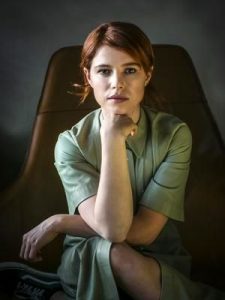 minor children. Country music is all about relationships, and that's just not Rose-Lynn's forte. She's not a candidate for mother of the year, resists reconciliation with her own estranged mother and is essentially a user who uses a companionable mix of charm and outright lies to entice and ensnare those who might advance her career. Not surprisingly, she has misgivings when a top music broadcaster she meets in London tells her she has to write her own songs rather than covering numbers performed by the singers she most admires.
For her part, Jessie Buckley appears to the her character's polar opposite. Unlike Rose-Lynn, Buckley comes from a musical family. She launched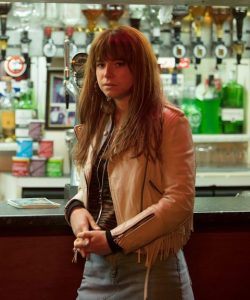 her career in 2008 competing on the BBC talent show I'd Do Anything, which led that same year to a role in the West End revival of A Little Night Music. She met Tom Harper in 2016, when he directed her in the BBC miniseries War & Peace and established such a rapport with him that he wanted her for Wild Rose as well. The 29-year-old also bonded with Wild Rose screenwriter Nicole Taylor, and collaborated with her on the lyrics for some of the films' original songs.
But clearly Buckley understands her character's burning desire to succeed albeit in Nashville, which predisposes her to executing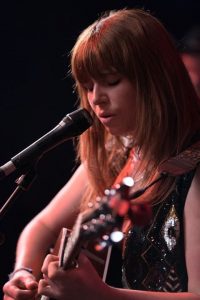 the role with compassion and sensibility.
Given the critical acclaim and box office success enjoyed by Bradley Cooper and Lady Gaga in last year's smash A Star Is Born, Wild Rose is sure to excite those who attend BIFF's fifth anniversary opening tonight. The red carpet gala opens at 5:00 p.m. with the screening starting promptly at 6:00, with the Derina Harvey Band taking the stage at 8:00.
February 27, 2020.
RELATED POSTS.