If it's time for BIFF, then it's time for another Judy Copeland short film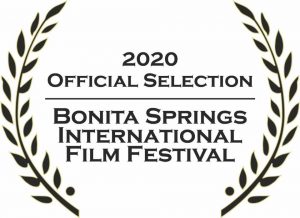 They're back. Mark Stolzenberg and Judy Copeland are returning to Bonita International Film Festival with another short film. This year, their 15-minute comedy My Father's Fabulous Funeral will be screened during BIFF's Shorts Package II beginning at 5:00 p.m. on Saturday, February 29.
As the title suggests, the film is a quirky comedy about a dysfunctional family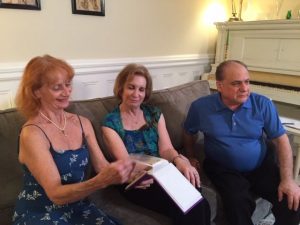 who struggle to give their oddball father a fitting funeral. The wrinkle here is that they must overcome ridiculous difficulties imposed by their obnoxious stepmother. Directed by Stolzenberg, the film stars Copeland (Annie), Ronald Cohen (Alan), Joe Giordano (Ben), Joannie Mackenzie (Myra), Peter Rosenblatt (Sam), Jewel Rouge (Soldier) and Mark Stolzenberg (Michael).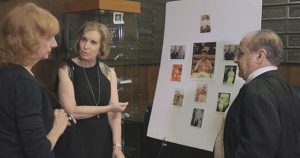 It has already screened at the Tampa Bay Underground Film Festival, where it was a Best World Premiere nominee, and the American Filmatic Arts Awards in Brooklyn, where Copeland won the award for Best Short Story and Stolzenberg picked up the Best Short Comedy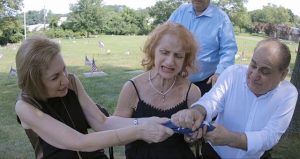 award.
My Father's Fabulous Funeral is also an Official Selection of the Treasure Coast International Film Festival 2020.
This is Copeland's sixth film in five years and follows Actors Anonymous (2018),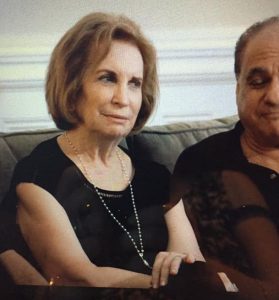 Talk to Me (2017), Happy Family (2016), The Bright Side (2016), Sisters (2015) and I Love You, Now Die (2014). She provided the story line (although not the screenplays) for both Talk to Me and Happy Family.
Copeland has had a film in each of BIFF's five film festivals. Talk to Me and Happy Family won back-to-back Best Florida Film awards at BIFF 2 and 3. They were bookended by Actors Anonymous last year and The Bright Side at the inaugural Bonita International Film Festival.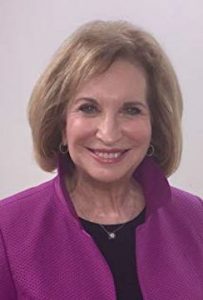 Copeland took Best Actor honors for Actors Anonymous at last year's Fort Myers Beach International Film Festival, which also chose the short as Best Local Film.
This year's edition of the Bonita International Film Festival (BIFF) gets off to a rocking start on Thursday, February 27 at the Center for Performing Arts Bonita Springs and runs through Sunday, March 1. It will screen 9 feature films, 6 documentaries and 5 shorts packages throughout its four day run. To view the schedule of films being shown and for pricing and ticket information, please visit http://www.artcenterbonita.or/biff/.
February 20, 2020.