Kickin' it with 'La Visita' filmmaker Pedro Cohen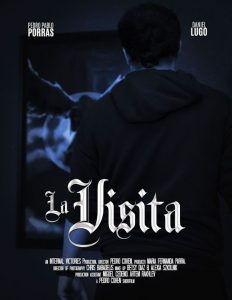 Among the indie films screened at this year's Bonita Springs International Film Festival was La Visita, a short film with horror elements starring Pedro Pablo Porras as a man who must face his own demons and Daniel Lugo as Lucifer.
"There are not many films that explore mental health," explained Miami filmmaker Pedro Cohen during the film festival.
"Many people face mental health issues, so it's important to let people know that they're not alone and that there are people they can turn to and rely upon when they need assistance."
Cohen couldn't be more right. In the United States, almost half of all adults (46.4 percent)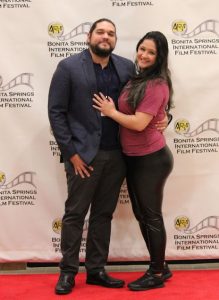 will experience a mental illness (ranging from clinical depression to bipolar disorder, post-traumatic stress disorder, OCD and borderline personality disorder) sometime during their lifetime. In 2018, 1 in 5 adults 18 or older experienced mental illness (or 47.6 million people), with 1 in 25 adults (or 11.4 million people) experiencing a serious episode. But in spite of the prevalence of mental illness, only 41 percent of those afflicted receive professional health care or other services, and even for those who did receive care, the average delay between the onset of symptoms and treatment is 11 years.
But the statistics underestimate the magnitude and scope of the problem.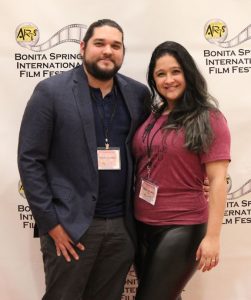 People who suffer from depression have a 40% greater risk of developing cardiovascular and metabolic diseases than the general population. And the substance abuse, unemployment, homelessness, incarceration and high school drop-out rates are substantially higher for those with mental illness. Across the U.S. economy, serious mental illness causes $193.2 billion in lost earnings each year, and worldwide, depression and anxiety disorders cost the global economy $1 trillion in lost productivity on an annual basis.
"La Visita is very personal for me," Cohen adds. "I have friends and family members who have these kinds of issues."
In the film,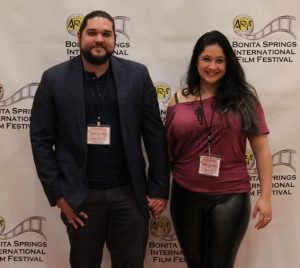 Cohen projects a man trying to face down Lucifer, who vows to completely destroy him "this time." But the therapy and support he received during two previous mental breakdowns provides him an advantage now. He realizes that if Lucifer is a construct of his own making, he can destroy Lucifer just as easily as Lucifer can destroy him.
For this film, Cohen cast two Latino actors and opted to do the film in Spanish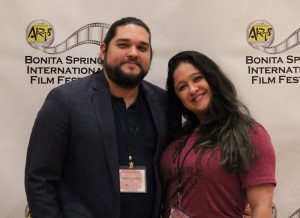 (with English subtitles) because the intense dialogue passing between his protagonist and antagonist would have been too stilted had they spoken in English with Spanish accents.
Lugo is not only immensely diabolical in the  role of Lucifer, he brings both cachet and pedigree to the film.
"He was in American Made with Tom Cruise and has worked with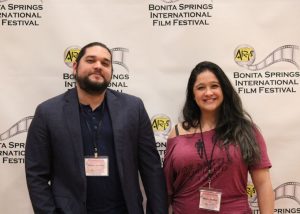 Harvey Keitel, Ben Stiller and Jack Black." He is also known for Envy (2004) and Deception (2008).
This is Cohen's 19th film. Among the other shorts he has directed are The Family (2019), The Tease (2017), The Nerdy Girl Guide (2016), Un memento incomodo (2011), El guardian de la torre (2009), Rockstar (2009), Historias de Instituto (2009), Novato (2009),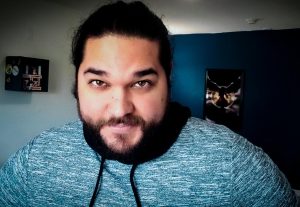 Personal (2009), Al final del sueno (2009) and Prodigal (2009). He wrote the screenplay for 18 of these films, starred in 12 and produced six.
A native of Maracaibo, Venezuela, Cohen had already completed three short films by the time he graduated from Rafael Belloso Chacin University in 2007. He then enrolled in the Madrid Film Institute,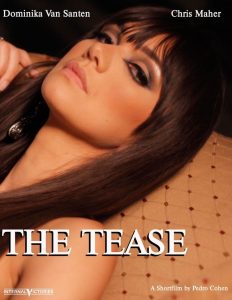 graduating from there in 2010 with a degree in film and television direction and considerable hands-on experience in writing, directing and acting in short films. After returning to Venezuela, Cohen worked in motion pictures, commercials, and music videos until political unrest caused him to flee to the United States. Now living in Miami, he continues his audiovisual career working at Internal Victories.
"I love film because it gives me the ability to tell stories," amplifies Cohen, who has many more stories to tell.
If you missed La Visita, it will be screened later this Spring by the Sarasota Film Festival. Cohen has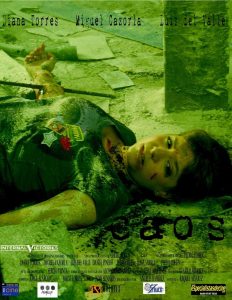 submitted for inclusion in a number of other film festivals as well.
The 5th Annual Bonita Springs International Film Festival wrapped with an awards ceremony on Sunday, March 1, 2020.
March 3, 2020.