Lemec Bernard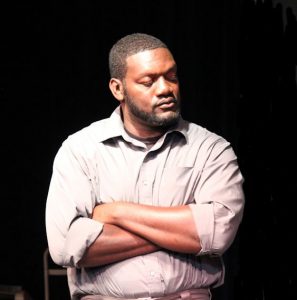 Lemec Bernard is relatively new to acting. Since responding to an ad for a free acting class by Marcus Colon, he has appeared in Confusions (which consisted of three one-act plays, The Still Alarm by George S. Kauffman and Alan Ayckbourn's Between Mouthfuls and A Talk in the Park), August Wilson's King Hedley II (he played Hedley's bestie Mister), Engagement Rules (as Tom, he revealed a softer, sentimental side that demonstrates his ability to play both dramatic and comedic roles), Lorraine Hansberry's A Raisin in the Sun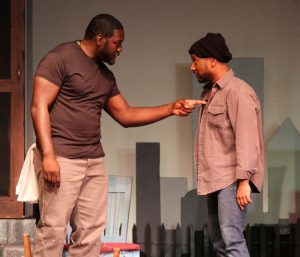 (he was Walter Younger's friend Bobo), August Wilson's Joe Turner's Come and Gone (he played a dark, menacing man looking for the wife who abandoned him when he was enslaved for seven years by Joe Turner), Mr. Burns: A Post Electric Play (he played Homer) and The Storms at Home. He also appeared in the Alliance for the Arts' COVID-19 "The Best Seats in Your House" streaming production of Jonathan Ward's Screen Time.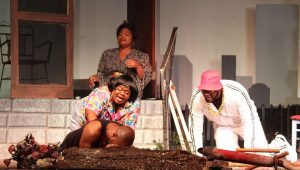 Lemec appears next for Lab Theater as attorney Henry Brown in David Mamet's Race.
March 3, 2020; revised April 3, 2021.
RELATED POSTS.
For Lemec Bernard, acting is a blood sport