Spotlight on February TGIM celebrity judge Lindsay Glazer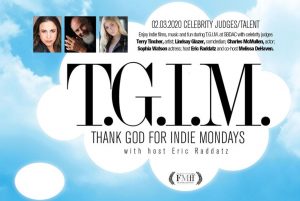 The celebrity judging panel for T.G.I.M.'s February screenings consists of comedian Lindsay Glazer and actors Charles McMullen, Sophia Watson and Terry Tincher.
The self-described Alpha Bitch is currently touring the nation and has performed her brand of bad-ass, "equal opportunity" stand-up in more than 40 cities including top-venues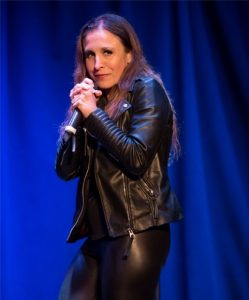 like the world-famous Laugh Factory on Sunset Boulevard in Los Angeles, the Comedy Central Stage in Los Angeles for Sit 'n Spin and the Comic Strip Live in New York City. If you have the 'nads to catch her show, don't be blindsided because no one is safe. She'll target your people, whomever they might be, and take you down, comically speaking. If you pee when you laugh, wear Depends!
Prior to launching her comedy career, Glazer spent years working in the Miami public defender's office and later practiced law on her own, which she credits as a huge influence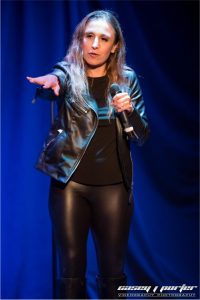 on her unflinchingly honest stage persona. Besides, it enables her to defend herself after she slays audiences in local comedy clubs like Off the Hook in Naples, where she's performing this weekend.
Of course, being no fool, Glazer has retained outside counsel to defend her in the lawsuit that NBA great Scottie Pippin filed against her in Broward County on December 3 of 2018 alleging that Lindsay, her five-year-old and their dog and cat caused more than $100,000 in damages to his Fort Lauderdale mansion during the time they rented the place while their home was being repaired for damages it sustained from Hurricane Irma. Pippin also claimed that Glazer stole a set of Cuisinart knives, to which Lindsay has responded by launching a GoFundMe campaign to replace the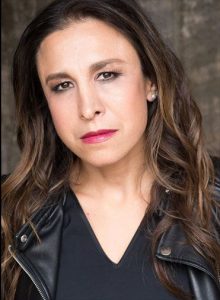 missing cutlery. All of the funds raised will actually be donated to the Fisher House Foundation, a 501(c)(3) non-profit organization, which helps members of the military.)
Interestingly, Pippin and his crack legal team thought at the time they filed their complaint that Glazer is part of the $4.5 billion family who owns the Tampa Bay Buccaneers and Manchester United Football Club. She's not, but no doubt wouldn't object to being adopted if the other Glazers are looking for a good laugh.
Her connection to film? Well, yes. Lindsay is currently working on a (surprisingly funny) documentary about the importance of dogs getting neutered. Yikes!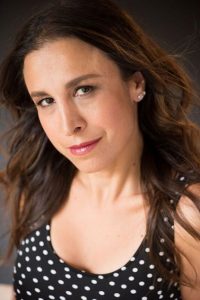 January 31, 2020.
RELATED POSTS.