Jewish Federation screening 'Surviving Lunch' on September 22 in Sarasota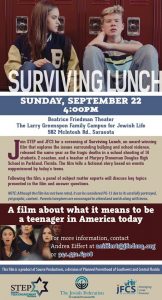 Surviving Lunch is a film about bullying and school violence. As you can imagine, it resonates with people from all age, ethnic and demographic divides. It wowed local audiences during this year's Fort Myers Film Festival, where it picked up a Best Feature Award, and it played to near sold-out audiences not once, but twice at the Sarasota Film Festival (where it was rescreened to a sold-out audience on August 24 as part of SFF's Cinematheque series). But if you missed these local screenings, you'll have another chance to see the film at 4:00 p.m. Sunday, September 22 in the Beatrice Friedman Theater at The Larry Greenspon Family Campus for Jewish Life at 482 McIntosh Road in Sarasota. Following the film, a panel of experts moderated by ABC7' John Scalzi (who happens to be one of the stars of the film) will discuss key topics present in the film and answer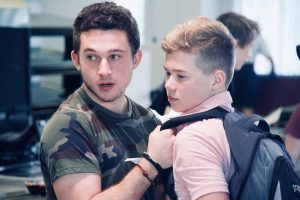 questions from the audience. (For more information, contact Andrea Eiffert at aeiffert@fedsrq.org or 941-552-6308).
The feature is based on true stories about real American teenagers ripped from today's harrowing headlines. The film shines a light on bullying, school violence, teenage alienation and one girl's decision to stand up to the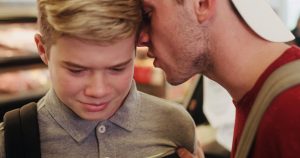 meanest kid in school in order to make a difference. The film takes its title from the sad fact that many kids across the country actually eat their lunch in the restroom in order to avoid being bullying.
Starring Avery Arendes, Parker Padgett and Kaycie Lee (with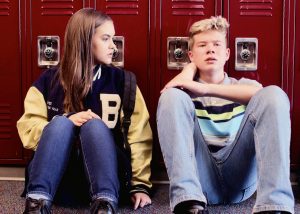 an appearance by Mercedes Nicole Gutierrez), Surviving Lunch features an exciting and talented cast of young professional actors who are uniformly committed to using their talents to address bullying and gun violence in American schools.
In addition to the Fort Myers and Sarasota Film Festivals, Surviving Lunch has also been screened by AWIAFF 2019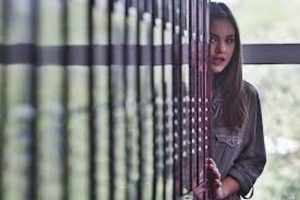 (which screens at Laemmle Santa Monica) and the Artemis Motion Pictures Women in Action Film Festival in Los Angeles (where Director KT Curran was a Pop Culture Hero panelist). On top of that, Surviving Lunch was featured on August 22 at the Samsung Literary Salon in the Meatpacking District in NYC in an event hosted by author and TheDirtyBeauty.com Editor-in-Chief Zara Barrie to draw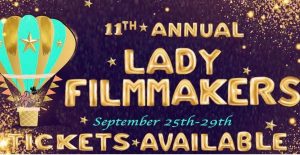 attention to young adults and mental health and wellness.
The feature continues to make its rounds on the film festival circuit. It will be screened on September 26 at the Lady Filmmaker Festival in Beverly Hills (a trend-setting and forward-thinking film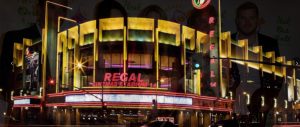 festival that celebrates women filmmakers, artists and musicians, and the men who collaborate with them), on October 5 by the Awareness Festival in Los Angeles (a 100 Best Reviewed Film Festival), and in mid-October at the Buffalo International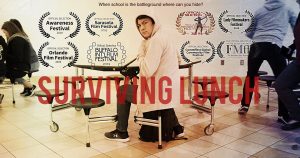 Film Festival (where it will be paired with a short documentary titled Parkland: Stories from the Survivors (dir. Lucca Vieria), in which students at Marjorie Stoneman Douglass High School share their recollection of that tragic day and how the shootings have impacted their
lives).
Surviving Lunch has also recently been made an Official Selection by Commffest Global Community Film Festival 2019, which screens in Toronto.
Surviving Lunch comes from Source Productions, a national film company created by Planned Parenthood of Southwest and Central Florida, with KT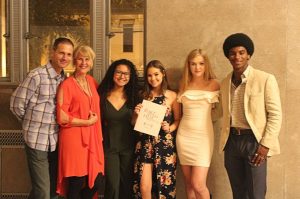 Curran directing.
September 9, 2019.
RELATED POSTS.