Sarasota Film Festival rescreening 'Surviving Lunch' on August 24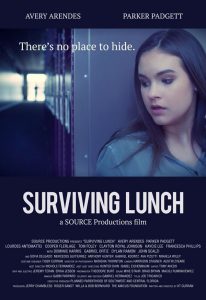 If you missed Surviving Lunch when it screened at this year's Fort Myers Film Festival (where it went on to snag the Best Feature Film award), you can see it at 6:00 p.m. on August 24 when the Sarasota Film Festival rescreens the film at their Tallevast location as part of their cool Cinematheque series. When the Sarasota Film Festival screened the feature earlier this year, its premiere was attended by nearly 700 people and a near sell-out crowd saw the film at its second screening the following day.
The feature is based on true stories about real American teenagers ripped from today's harrowing headlines. The film shines a light on bullying, school violence, teenage alienation and one girl's decision to stand up to the meanest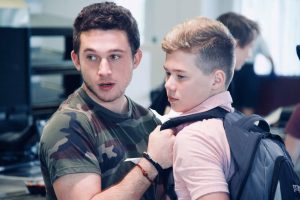 kid in school in order to make a difference. The film takes its title from the sad fact that many kids across the country actually eat their lunch in the restroom in order to avoid being bullying.
Starring Avery Arendes, Parker Padgett and Kaycie Lee (with an appearance by Mercedes Nicole Gutierrez),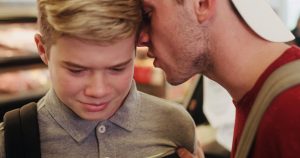 Surviving Lunch features an exciting and talented cast of young professional actors who are uniformly committed to using their talents to address bullying and gun violence in American schools.
In addition to the Fort Myers and Sarasota Film Festivals, Surviving Lunch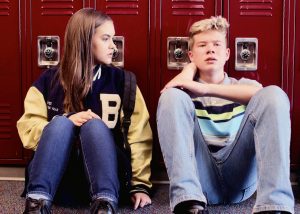 has also been screened by AWIAFF 2019 (which screens at Laemmle Santa Monica) and the Artemis Motion Pictures Women in Action Film Festival in Los Angeles (where Director KT Curran was a Pop Culture Hero panelist). The film is also an Official Selection of the Buffalo International Film Festival and the Lady Filmmaker Festival in Beverly Hills.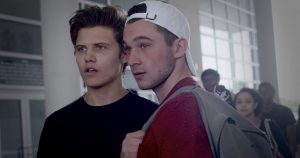 The latter festival celebrates women filmmakers, artists and musicians, and the men who collaborate with them. Voted One of MovieMaker Magazine's Coolest Film Festivals in the World, Lady Filmmakers Festival is a trend-setting and forward-thinking film festival known by Hollywood insiders and indie filmmakers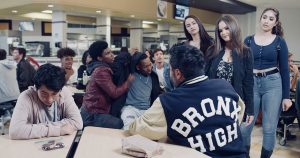 alike for screening outstanding films from around the world and having world-class industry speakers at events.
Surviving Lunch comes from Source Productions, a national film company created by Planned Parenthood of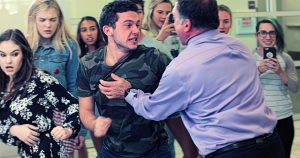 Southwest and Central Florida, with KT Curran directing.
The Sarasota Film Festival's Cinematheque program brings classic American and foreign movies to local audiences. The program screens at 500 Tallevast Road, Sarasota, FL 34243. To purchase tickets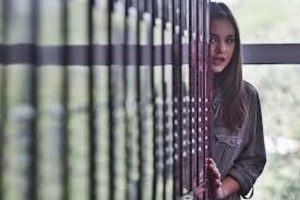 online go to this link: https://sarasotafilmfestival.com/.
August 12, 2019; revised August 18.
RELATED POSTS.