'Strangers on the Earth' Q&A stimulates audience's wanderlust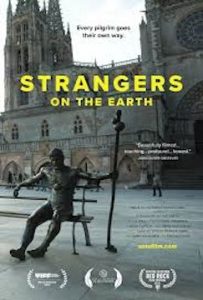 One of the films that screened yesterday at the 4th Annual Bonita Springs International Film Festival was a 2016 documentary titled Strangers on the Earth. It's a tome about Europe's most popular pilgrimage, the Camino de Santiago, which attracts wayfarers of all stripes to walk its ancient paths in search of meaning.
The film revolves around one such pilgrim, Dane Johansen, an American cellist who in 2014 ventured to walk the Camino with his instrument on his back, performing music for his fellow pilgrims along the way. As Dane soon discovers, the paths we travel through life are often uncomfortably magnified by the reality of life on the Camino. Accompanied by the vast landscapes of Northern Spain, the haunting music of J.S. Bach for solo cello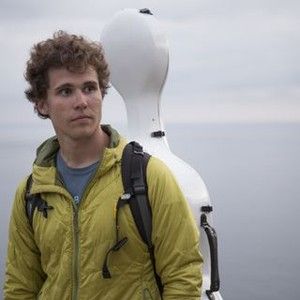 (performed by Johansen), and the very personal struggles and joys of the many pilgrims encountered along the way, Strangers on the Earth examines the physical, mental and spiritual aspects of the concept of 'journey' and the vital role it can play as part of the human experience.
Read the New York Times review of this film here.
Following the screening, Dr. Catalina Monterrosa Smith led a discussion of the documentary. Born in Spain, the physician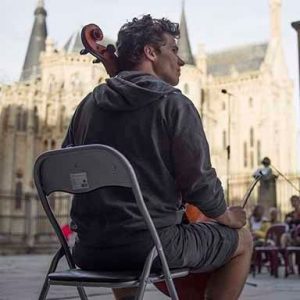 took the pilgrimage herself when she was just 15 years old. But as it turned out, two members of the audience that watched the film had also completed The Camino de Santiago, and the ensuing back-and-forth had all of the charm and attributes of a high school reunion with the pilgrims trading tales and comparing their experiences.
One of the trio actually made the pilgrimage twice, once with her husband and the second time with five female friends. Her experiences were particularly instructive. When she made the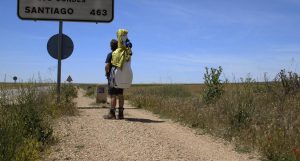 trip with her husband, her experience was rather introspective and reflective. "After 35 years of marriage, we didn't need to talk and, besides, my husband walks quicker than I do, so I was pretty much on my own," she shared. But what she especially liked about that pilgrimage,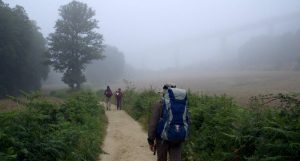 was the fact that the couple made no advance plans. They didn't book rooms for each night. They didn't even take along a map.
"The Camino provided everything we needed," she continued. "The Camino took care of us."
By contrast,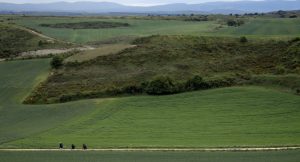 the trek she took with her friends was filled with constant chatter and camaraderie. And her friends were adamant about making all kinds of plans – plans for dinner, where to stay and what to wear each and every day.
The exchange was a treat for those of us who haven't embarked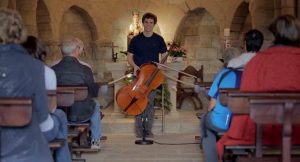 upon the Camino or any similar experience. And it certainly stimulated that all-too-often subjugated wanderlust that we all have deep down inside.
February 23, 2019.
RELATED POSTS.