FMFF confers 'best of' awards in seven categories
The 11th Annual Fort Myers Film Festival concluded Sunday night (May 16) with an awards ceremony and after-party that was held in the new sculptural garden atop the historic Sidney & Berne Davis Art Center.
In spite of the COVID-19 pandemic and associated shut-downs and quarantines, Director Eric Raddatz, Producer Melissa DeHaven and Programming Director Leslie Cimino received, watched and evaluated scores of submissions,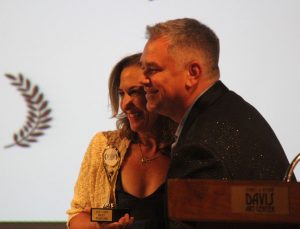 jurying 60 outstanding local, national and international films into this year's festival. While every film and filmmaker who made it into the festival is a winner just by virtue of being screened, the Fort Myers Film Festival awarded "best of" in several categories, as follows:
Best Feature went to Pooling to Paradise, an 85-minute comedy written and co-produced by Caytha Jentis that opened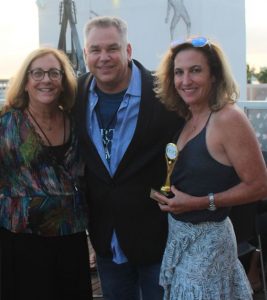 this year's festival on Wednesday night. Directed by Roxy Shih, the 85-minute feature stars Lynn Chen (Saving Face, Go Back To China), Jonathan Lipnicki (The Resident, Jerry Maguire), Dreama Walker (Once Upon a Time in Hollywood, Gran Torino), comedian Jordan Carlos (Broad City, Guy Code, Girl Code) and Taryn Manning (Orange Is the New Black, Hustle & Flow). The film is about "the power to forgive and selflessness to accept and honor all kinds of love – romantic, familial, friend and of oneself," notes Jentis, who was in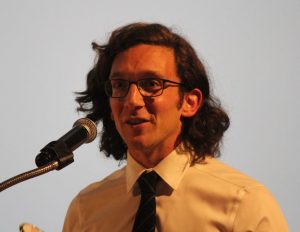 town for all five days of the festival.
Best Short went to About Frances, which was written, directed and co-produced by former FMFF intern and NYU Tisch School of the Arts graduate Jordan Axelrod. "About Frances examines the act of storytelling in the face of a slippery truth, an unheard song, and the extent to which one can directly shape their own legacy," says Axelrod. This is Axelrod's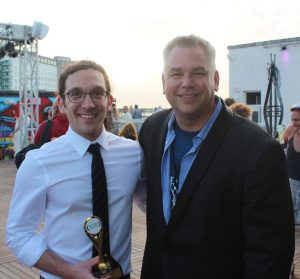 fourth entry into the festival. In 2019, Axelrod's documentary Coach screened twice at the 9th Annual Fort Myers Film Festival – once inside the grand atrium of the Sidney & Berne Davis Art Center and again on the lawn outside of Henry Ford's former winter home at the Edison & Ford Winter Estates. In 2016, his 20-minute short film, Seven Ten Split, was not only juried into the Sixth Annual Fort Myers Film Festival, it took Best Student Film honors. Two years later, his short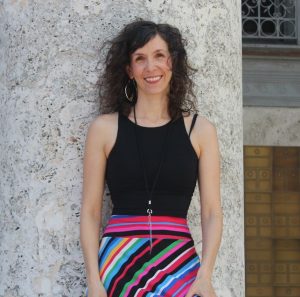 Carol's Last Chance was selected as Best Short Film.
Best Short Short honors went to Hot Dog Steering Wheel by L.A. filmmaker Meg Favreau, who describes herself as an absurdist comedian grounded in emotion. Her film is about hot dogs, family and the grieving process. "I believe life is both absurdly funny and brutally difficult — often at the same time," says Meg. Meg was one of four writers selected for the 2017 Screenwriters Colony for Episodic Comedy, and she also has an extensive background in sketch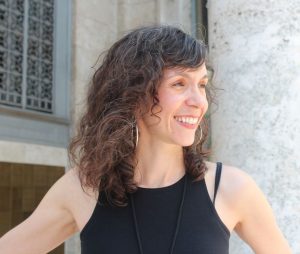 comedy, performing on and writing for teams at the UCB and iO, as well as the independent team Meg & Rob. While Meg writes comedy and genre drama, she works primarily in animation.  She is currently working on a TBA animated series for Netflix that won't come to the screen until 2024.
Best Local Film honors went to Director Peter Alexander's The Last Weekend, which follows a group of longtime friends who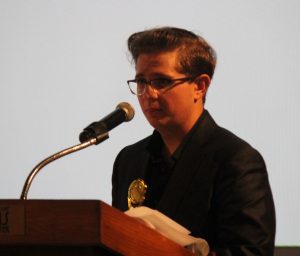 gather following their college graduation for an impromptu party during the final weekend before setting out on their lives. Some will embark on new careers. Other will journey to new places. And still others will meet a completely unexpected future. Alexander also stars in the film along with Gabriela Adarve, Joshua Adorno, Tom Alexander and Johnathan Bezianis.
Best Environmental Film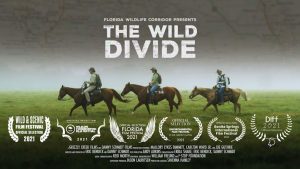 went to The Wild Divide. Directed by Eric Bendick and Danny Schmidt, The Wild Divide is denoted by exceptional production value (including breathtaking macro and micro cinematography and crystal clear studio-quality sound) and thought-provoking content that makes a strong argument for preserving and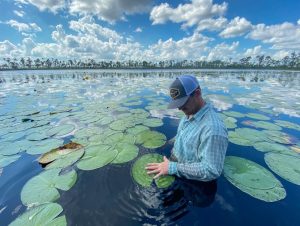 protecting the Florida Wildlife Corridor along the Lake Wales Ridge, an ancient ribbon of sand dunes that is a hotspot for biodiversity found nowhere else in the world. "We're grateful and energized that so many Floridians are coming to understand the need for large-scale habitat connectivity," says Florida Wildlife Corridor Communications Director Nicole Brand.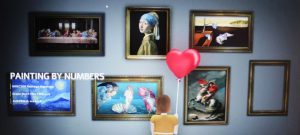 FMFF's choice for Best Student Film was Painting by Numbers, in which Director Radheya Jegatheva asks whether we realize that when we look at great art it is looking back at us with eyes that see more clearly than we do! In this whimsical journey through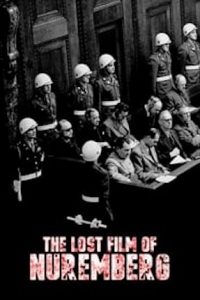 the masterpieces we thought we knew, shadows of the past and unsolved futures collide when a child's vision peels away the layers we call reality. Jegatheva was a Curtin University student at the time he created the film, which was produced by Matt Hearn & Jay Jay Jegathesan with music & sound design by Steeve Body.
Best Documentary honors went to The Lost Film of Nuremberg by Jean-Christope Klotz, which made its U.S. premiere at the Fort Myers Film Festival on Sunday. The documentary details how Sandra Schulberg and Josh Waletzky painstakingly restored Stuart Schulberg's 1948 film Nuremberg: Its Lesson for Today, which details how the Nuremberg prosecutors used the Nazis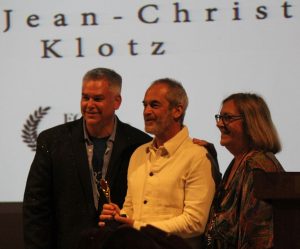 own propaganda films to win convictions of 21 high-ranking Nazi officials and officers in the wake of World War II. The '48 film was suppressed by the United States for fear that it would undermine efforts to implement the Marshall Plan and combat the spread of Communism in the early years of the Cold War. The task of restoring the film was monumental. Not only had the film itself degraded over time, but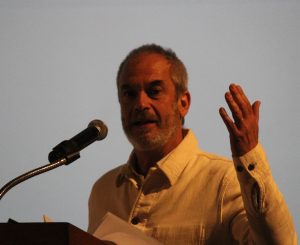 Schulberg and Waletzky had to recreate the entire soundtrack. The documentary didn't just win critical acclaim from the Fort Myers Film Festival. The film and Klotz also received a standing ovation from the FMFF crowd upon its completion.
In addition to conferring the previous awards, the Fort Myers Film Festival bestowed Lifetime Achievement in Filmmaking Awards to K.C. Schulberg and Sandra Schulberg and a Humanitarian Award to death camp liberator, author and poet Robert Hilliard.
May 17, 2021.