'About Frances' examines the act of storytelling in the face of a slippery truth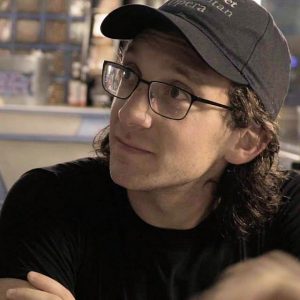 Filmmaker and FMFF alum Jordan Axelrod is back. This year the Fort Myers Film Festival screens his latest short, a 20-minute character study titled About Frances that tracks two parallel storylines.
In the first, the ghostwriter of a family matriarch's memoirs aims to protect the unexpected story she left behind. In the second plotline, a street performer on the other side of the city who is in search of an audience tinkers hopefully with a new song.
"The cast of characters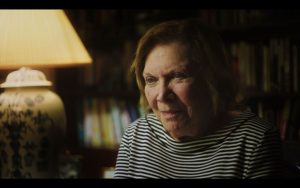 is built up of (or based on) folks from my world in New York, some playing versions of themselves and others entirely fictional, resulting in an ensemble of experienced actors and first-timers," divulges Axelrod in his Director's Statement. "About Frances examines the act of storytelling in the face of a slippery truth, an unheard song, and the extent to which one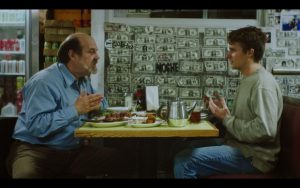 can directly shape their own legacy."
Axelrod wrote, directed and co-produced the film, which stars Brandon Reilly (Brazzaville Teen-Ager, Invitation to a Suicide, Carol's Last Chance, Seven Ten Split), Chanese Elife ("Limbo," Make Love to Me (Hey Stranger)," "What U Need"), Roberta Platt, Thomas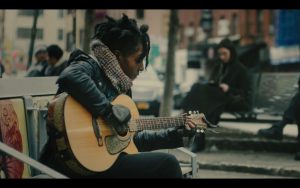 Turley and Fay Chin.
"After being [in New York] for over seven years, I decided it was time to make a New York movie with New York characters and people," Jordan told Eric Raddatz in a virtual interview last summer. "Some of the people in the film aren't really actors but people I've befriended over the years. I was able to entrust them with big roles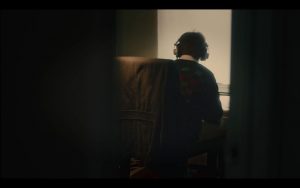 throughout because they're playing slightly exaggerated versions of themselves."
A fan of 1970s-era films, Axelrod appreciates movies that take real people and put them in a situation and set the ground rules for what's going to happen next.
"That allows them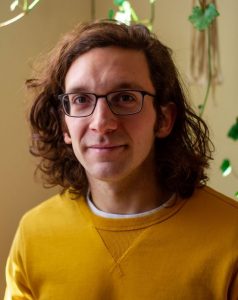 to bring themselves to the part," Jordan explains. "There is a scene in [About Frances] that takes place in one of my favorite Chinese restaurants in New York City. I befriended the owner and he let us shoot there and he's kind of in it for a brief moment. But my friend who has this very large part and a big presence in that scene, he knew how the scene had to play out, how the information had to come through. He had to do what he had to do, and the way it came out was better than I had hoped and could have planned."
Axelrod admits that relaxing and being open to what's coming your way is somewhat antithetical to what he learned about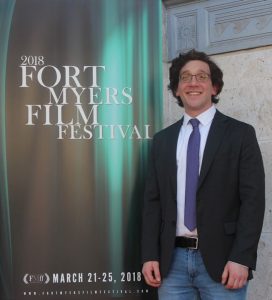 filmmaking at NYU's vaunted Tisch School of the Arts, where he earned his Bachelor of Fine Arts degree in film and television.
"But I'm trying to cultivate the uncontrollable," he sums up.
In 2019, Axelrod's documentary Coach screened twice at the 9th Annual Fort Myers Film Festival – once inside the grand atrium of the Sidney & Berne Davis Art Center and again on the lawn outside of Henry Ford's former winter home at the Edison & Ford Winter Estates.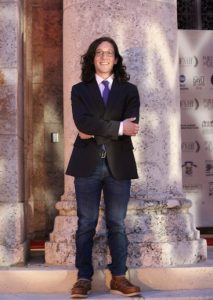 Renowned for creating content through the lens of social impact, Jordan was motivated to make Coach by the desire that children be able to grow up in a world where it's normal to see women like Tracy Hamm in sports not just as athletes, but in positions of authority.
Although now living in Brooklyn, Axelrod is a Fort Myers product. He interned for Raddatz during the seminal years of the Fort Myers Film Festival, while he was still in junior high. In 2016, his 20-minute short film, Seven Ten Split, was not only juried into the Sixth Annual Fort Myers Film Festival, it took Best Student Film honors. Two years later, his short Carol's Last Chance was selected as Best Short Film period.
Since Coach,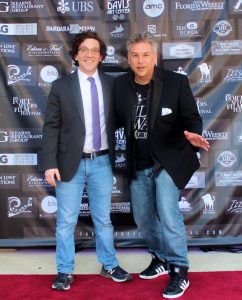 Jordan has created video content for the ad campaigns of multiple Broadway shows and produced two other shorts, Bennifer by Ryan McGlade and Nothing That Moves (a live-action film that explores our universal wrongs through the extreme point of view of a psychotic man named Mickey) by Coach sound designer Sam Beneitone.
At present, Axelrod is preparing to shoot a music video with Chanese Elifé, a New York-based performer who plays a critical role in About Frances.
"I'm also hacking away at a new draft of a short screenplay that I'd like to tackle post-pandemic," Jordan reports.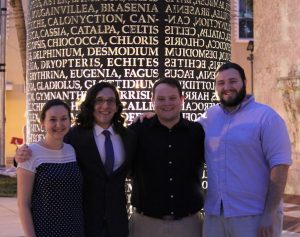 But what he's looking most forward to right now is the screening of About Frances at FMFF.
"The opportunity to screen a film for an audience is always a privilege. That this particular audience will be filled with members of the community in which I grew up makes the experience that much sweeter."
About Frances screens on Saturday, May 15 in Local Block 2 at 3:00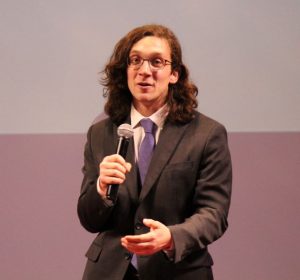 p.m. with Open House 1-4 and The Wild Divide.
April 10, 2021.
RELATED POSTS.