Spotlight on 'Me Too Nice' filmmaker Jamie Anderson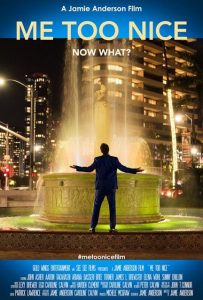 The Fort Myers Film Festival screens Jamie Anderson's Me Too Nice at 1:30 on Thursday, May 13. Anderson is a writer, director, filmmaker and actor living in Los Angeles. Having grown up in Mississippi and Florida, her work is inspired by the paradox of the Redneck Riviera juxtaposed against her life in Hollywood. Both afford a wealth of material that guarantees she'll never run out of something to write about.
Anderson is regarded in the industry as one of the most innovative filmmakers in L.A. today. Viva Glam Magazine has identified her as "The New Female Director to Watch Out For in 2020." The International Screenwriters Association placed her on its "Top 25 Writers to Watch" list in 2018.
She has written, directed, and produced three short films that have all won awards. She took Best Director for Punching Bag at the Los Angeles Short Film Festival. (The film was also an official selection at HollyShorts, Directors Circle, Portland Comedy Film Fest, OVFF, ITVFest, LA Comedy Fest and London Shorts on Tap.) I'm F%$#ing Fine received Best Dark Comedy honors, along with the prestigious Vitruvian Award from the DaVinci International Film Festival in 2019. And Me Too Nice was selected for eighteen festivals in 2020, also winning a Best Dark Comedy along the way.
The English romantic comedy she directed in the U.K., I Won't Say I Love You, also won Best Romantic Short, Best Romance, and Best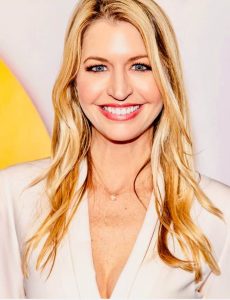 Actress.
She also directed and produced the 2020 short Truth in Hemp: The Story of Folium Biosciences, for which she also provided the story.
"In an industry long dominated by men, Jamie represents a new breed of women in entertainment," writes Candace Kita for Viva Glam. "She has had a successful career in the film industry even before sitting in the director's chair. She is a comedy writer, producer and actress. And being both in front of and behind the camera has only helped her craft and reputation as a noted film professional."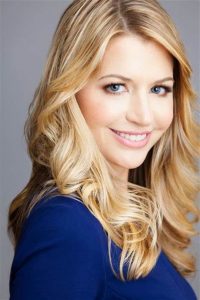 "My acting career gave me a deep foundation for the craft, all facets of the business, and tremendous compassion for actors and what it takes to book a job," Jamie confirms. Ambitious and fearless, she went to L.A. at the age of 19 and hustled her way in front of casting director after casting director.
It worked.
Her screen credits date back t0 1997.
They include Joy in the short film I Won't Say I Love You (2020), Chirpy Greeter in I'm F%$#ing Fine (a role she jokingly describes as a "Hitchcock cameo"), Honeybee in Punching Bag (2018), Danielle in the drama Kensho
at the Bedfellow (2017), Colleen in Flock the Dudes (2016), Stacy in the short F.Y.D. (2015), Caroline in Bed & Breakfast: Love is a Happy Accident (2010), the other woman in the short film Sexting (2010), Vicki in the short My Hero (2010), a jogger in the short No Woman Left Behind (2006), Katy in the rom-con Young, Single & Angry (2006), Lolly Pop in Scorched (2003), Ilene in the Leonardo DiCaprio/Tom Hanks/Christopher Walken/Martin Sheen classic Catch Me If You Can (2002), Amanda in the drama A Midsummer Night's Rave (2002), Sara in Sara's Life Before It Became a Movie (1999), Wendy in Kiss Toledo Goodbye (1999), Shelby McCammon in Cypress Edge (1999), Caitland Ross in Lovers and Liars (1998) and Officer Divas in Dilemma (1997).
Jamie's television credits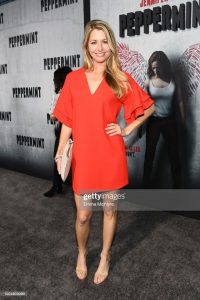 are just as extensive. They include Lovely Young Woman in Full Tilt Boogie (2020), Melissa D'Onfrio in The 5th Quarter (2018), Female Fan in an episode of Mistresses (2014), mom in "The Party Crashers" episode on Modern Family (2013), Sara in Happy Endings (2011), Peg Grange in an episode of the TV series Lie to Me (2010), Marlene Dokes in the "Living Nightmare" episode of Ghost Whisperer (2010), Layla Marks in seven episodes of Pushing Twilight (2008), Stacey on Life (2007), Amanda in an episode of Clubhouse (2005), Nicole on Coupling (2003), Brenda in The Shield (2002), Nina in Off Centre (2001), Belinda Gilroy in the "Being of Sound Mind" episode of Diagnosis Murder (2001), Cindy in an episode of Grounded for Life (2001),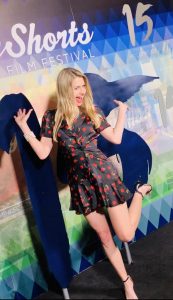 an episode of the Drew Carey Show (2001), Foxy Lady in "Parents Find Out" on That '70s Show (2000), an episode of Shasta McNasty (2000), and an episode of Pacific Blue.
After an acting career in film and television, Jamie was mentored as a screenwriter by some of the best comedic voices working today. The first sitcom pilot she wrote garnered such acclaim that it led to her first feature option to Radar Pictures.
Her next comedy pilot is titled Pumas. A top five finalist in the prestigious TrackingB script competition, Pumas follows a single relationship advisor and her lifelong pre-cougar besties, all pushing the other side of thirty-five and struggling to survive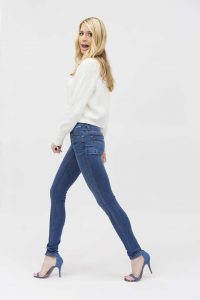 and thrive in Tampa, Florida. A timely female-led show amidst a backdrop of the American South, the comedy explores diverse friendships, their sex lives, and what it means to be truly happy.
Anderson actually resurrected the script (previously titled Pushing 40) in order to get people back to work during the pandemic. She raised the money, cast the pilot entirely on Zoom and figured out how to keep cast and crew safe from COVID.
"It was one of the most rewarding and challenging experiences to create during the height of the pandemic."
She followed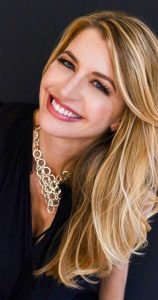 that up with the feature You Be You, a family dramedy set in the Deep South, which won her a fellowship to the esteemed Rocaberti Writers Retreat in Barcelona, Spain (and which she also directs)
She is directing two features this year. The first is a romance, Summer in Rome, which she co-wrote and which Simon Fawcett is producing. The other is a comedy called Pregnant in Las Vegas which she wrote and is directing for Patriot Pictures.
"I am also currently writing a new feature."
April 11, 2021.