Filmmaker Jordan Axelrod cultivating the uncontrollable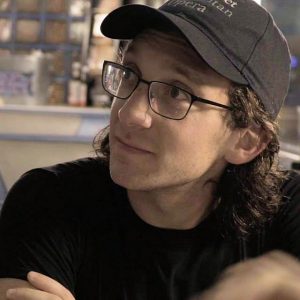 Last year, Jordan Axelrod's documentary Coach screened twice at the 9th Annual Fort Myers Film Festival – once inside the grand atrium of the Sidney & Berne Davis Art Center and again on the lawn outside of Henry Ford's former winter home at the Edison & Ford Winter Estates. Last week, Axelrod was FMFF Director Eric Raddatz's guest on virtual TGIM, and today is the filmmaker's birthday.
Axelrod is renowned for creating content through the lens of social impact. He was motivated to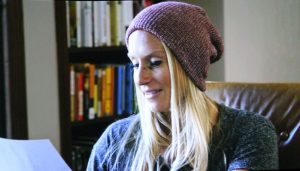 make Coach by the desire that children be able to grow up in a world where it's normal to see women in sports not just as athletes, but in positions of authority. However, to achieve this goal, women routinely encounter arcane rules that have been written, however unconsciously, in a way that keeps women from reaching those upper echelons.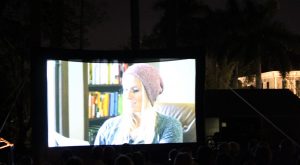 Like Tracy Hamm.
When she graduated from college in 2006, no professional women's league existed in the United States. She was drafted in the inaugural season of Women's Professional Soccer (WPS) three years later and participated in FC Gold Pride's preseason and with the Atlanta Beat the following year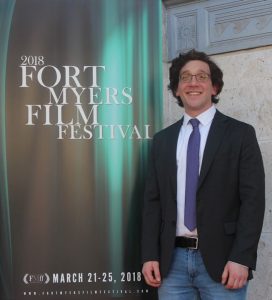 (2010). But coaching was her passion.
Tracy went on to work as an assistant coach at her alma mater at UC Berkeley (where she was a four-year letter winner and three-time All-Pac-10 academic honorable mention) before serving as head coach at Santa Rosa Junior College, San Francisco State (where she led her team to four consecutive winning seasons, including a 2018 post-season berth) and finally UC Davis in 2019. However, in spite of her impressive credentials, she was blocked from attaining the U.S. Soccer Federation's top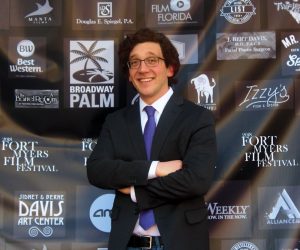 coaching credential, an A-Coaching License, by an arcane rule that required her to have played three years of soccer at the professional level. Rather than accede, Tracy turned to Europe and in so doing became the first American woman to obtain a coveted UEFA A-Coaching License. Coach tells the story of her quest.
Now living in Brooklyn, New York, Axelrod is a Fort Myers product and interned for Raddatz during the seminal years of the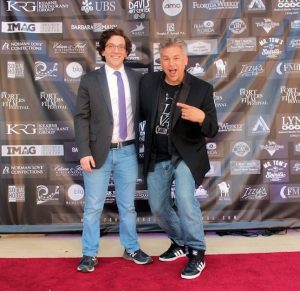 Fort Myers Film Festival, while he was still in junior high. But that's not the only reason that Raddatz invited him to appear on Virtual TGIM.
In 2016, Axelrod earned a Bachelor of Fine Arts degree in film and television from NYU's vaunted Tisch School of the Arts, and his 20-minute short film, Seven Ten Split, was not only juried into the Sixth Annual Fort Myers Film Festival, it took Best Student Film honors. Two years later, his short Carol's Last Chance was selected as Best Short Film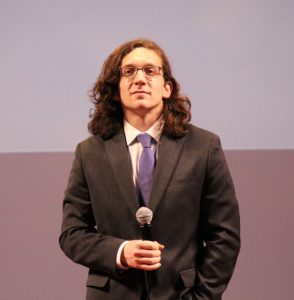 period.
While Coach has completed its film festival run, the documentary did afford Axelrod and cohorts some rather unique opportunities. For example, Coach screened at the 4th Annual Women Sports Film Festival in San Francisco and the Napa Valley Film Festival. The Women Sports Film Festival represented a significant honor. The mission of its co-founders, Susan Sullivan and Jennifer Matt, is to celebrate female athletes and the documentary filmmakers who bring their stories to the screen given the imbalance existing on the screen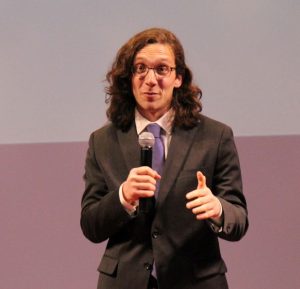 and behind the camera – where only 25% of narrative movies screened by major film festivals in 2017 had a female director and twice as many documentaries were directed by men as by women.
But Axelrod's biggest surprise came in the form of an invitation by the group that produced Equal Playing Field, a feature-length documentary about 30 female soccer players from 24 different countries on a quest to spread awareness for gender equality by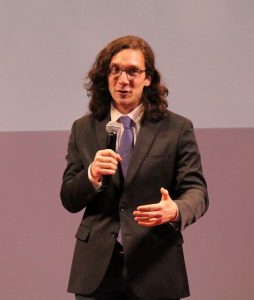 setting two Guinness World Records, playing the highest and lowest elevation soccer matches ever played – the first on Mount Kilimanjaro and the other at the Dead Sea. [Said filmmakers Amirose Eisenbach and Tamara Rosenfeld through Radiant J. Productions, "It's about women and inclusion and gender equality and all of the beautiful things we need to be fighting for [including resilience when the unexpected happens."]
"They were playing in Lyons, France the day before the Women's World Cup semi-finals," Axelrod told Raddatz and the Virtual TGIM audience. "So I went with my sound guy, Sam [Beneitone], and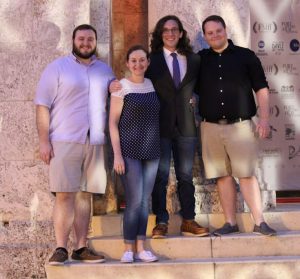 my producer was there as well, and we got to talk to people about their views on women's soccer, which is their football, and their opinions on the differences between the women's game and the men's game. It's been a year since the U.S. Women won the World Cup and they're still fighting for equal pay. So it really fit with Coach."
Since Coach, Jordan has created video content for the ad campaigns of multiple Broadway shows and produced two upcoming shorts,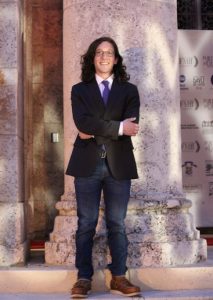 Bennifer by Ryan McGlade and Nothing That Moves by Coach sound designer Sam Beneitone, a live-action short film that explores our universal wrongs through the extreme point of view of a psychotic man named Mickey.
"I'm also finishing this short I wrote back in November which is set in New York City," revealed Axelrod, who heretofore has chosen smaller, suburban locations for his short films. "After being here for over seven years, I decided it was time to make a New York movie with New York characters and people. Some of the people in the film aren't really actors but people I've befriended over the years. I was able to entrust them with big roles throughout because they're playing slightly exaggerated
versions of themselves."
A fan of 1970s-era films, Axelrod appreciates movies that take real people and put them in a situation and set the ground rules for what's going to happen next.
"That allows them to bring themselves to the part," Jordan explains.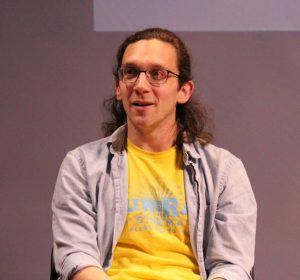 "There is a scene in the newest short that takes place in one of my favorite Chinese restaurants in New York City. I befriended the owner and he let us shoot there and he's kind of in it for a brief moment. But my friend who has this very large part and a big presence in that scene, he knew how the scene had to play out, how the information had to come through. He had to do what he had to do, and the way it came out was better than I had hoped and could have planned."
Axelrod admits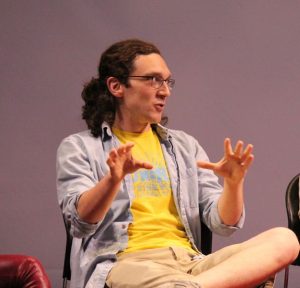 that relaxing and being open to what's coming your way is somewhat antithetical to what he learned about filmmaking at NYU.
"But I'm trying to cultivate the uncontrollable," he sums up.
Although he didn't disclose more than that, Axelrod did report that the editing is done and he's working now on color and sound.
Perhaps the new short will be a submission to the 11th Annual Fort Myers Film Festival. [Although the 10th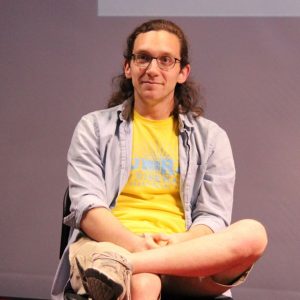 Anniversary FMFF has yet to screen, each of the 70+ films it will show have already been chosen.]
For now, Axelrod remains in Brooklyn, where he's attended a number of Black Lives Matter protests and continues to deal with COVID-19. While he cannot predict how these experiences will affect his work going forward, "I've always tried to incorporate an element of listening, whether it's a character's or another person's opinion, into not only my filmmaking, but my life."
And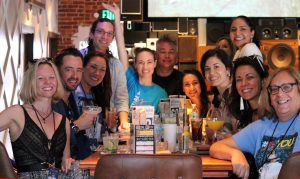 listening is what Axelrod feels that's important to do in the wake of the George Floyd-Breonna Taylor-Ahmaud Arbery [and now Rayshard Brooks] slayings.
"It's really our place to listen, and if it takes our bodies to be there, and gives people a chance to speak, it's an important contribution we can make in this moment,"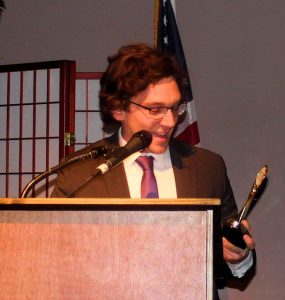 Jordan insists. "For me, it's about observing and listening and supporting. No one wants to go out there and get infected. But you're making this choice to be that body that goes out there to show your support and listen to people who don't normally have the opportunity to express their views."
And it's that kind of sensitivity, awareness and attentiveness that have become trademarks of a Jordan Axelrod film.
And that's precisely why Eric Raddatz has predicted before and reiterated toward the end of last week's Virtual TGIM that "I knew Jordan Axelrod back before he became one of the pre-eminent filmmakers in the country."
Happy birthday Jordan. Many more.
June 14, 2020.