Spotlight on 'Pooling to Paradise' uber driver Jordan Carlos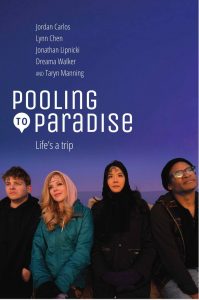 Caytha Jentis' indie comedy Pooling to Paradise will open the 11th Annual Fort Myers Film Festival on Wednesday, May 12. Jordan Carlos plays the part of a Lyft driver by the name of Marc, who is a hipster anarchist shaman.
Jordan Carlos is a popular New York alternative comic who has been nominated as Best Male Comic of the Year by Emerging Comedians of New York. He recently appeared on Samantha Bee's Not The White House Correspondence Dinner (TBS) and as the 'nerd' from Guy Code and Girl Code (MTV).
Jordan's other credits include The Nightly Show with Larry Wilmore (243 episodes), Live at Gotham and Broad City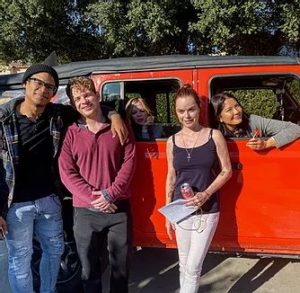 on Comedy Central, The Colbert Report on CBS, Nurse Jackie (SHO), Girls (HBO), and Golden-Globe winner The Affair.
He usually appears as a VH1 talking head and has been in a string of commercials this year for AOL, Pepsi, and the Washington Post. Officially known as "that dude from that thing," Jordan is associated with his signature glasses, unique hair and preppy Black shtick. As College Humor's go-to Obama, Carlos can also be counted on for a presidential impression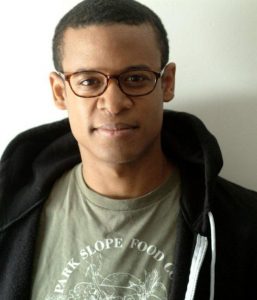 with over a million YouTube clicks and counting.
His acting credits include one project that is still filming (I Want You Back) and two others that are in post-production (Before I Go and Home Alone).  His other film credits include the delivery guy in The Outside Story (2020), a guy at a bar in Paper Friends (2019), Reality Producer #1 in We Only Know So Much (2018), the short film Alpha Squadron (2018), Henry in the comedy Boy Band (2018), Digital Media Exec in the TV Movie Reality Disorder (2017), various roles in Super 4: Gunpowder Island Adventures (2017),
Waiter in the comedy The Meyerowitz Stories (2017), Ravi in Landline (2017), Howie the Deaf Guy in Catfight (2016), Jake in 3 Generations (2015), Recording Engineer in Pop Meets the Void (2015), Ari Wiser in the rom-con 3rd Street Blackout (2015), R.A. in Sleeping with Other People (2015), the short film Obama Sets High Score in 'Drone Strike' (2013), Cafeteria Worker in The Normals (2012), Fritz in You're Nobody 'til Somebody Kills You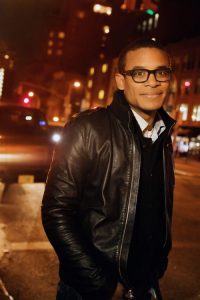 (2012), a network exec in They're Out of Business (2011), Presenter in My Own Love Song (2010), Eric in Cop Out (2010), Mr. Horsey in the short film The Old Man and Seymour (2009), Oliver Fippen in Tricks of Love (2008), Young Husband in Ghost Town (2008) and Lenny in Hysterical (2006).
Carlos' television credits are equally impressive and extensive. They include the role of Jordan in Gander (2019),  Denzel, a mail carrier and Adult Man #1 in four episodes of Teenage Euthanasia (2021), Curtis in ten episodes of The First Wives Club (2021), various roles (Spanish Announcer, Bouncer, Jose Villanueva) in ten episodes of the audio comedy 64th Man (2019), Heart's Brother in the TV short series Helpsters (2019), Simon in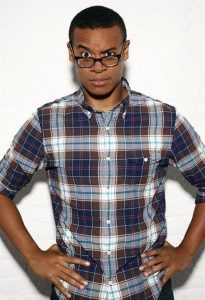 Black Mirror (2019), Chef in Friends from College (2017), Viralocity (2016), various roles in 19 episodes of Super 4 (2014-2015), a lawyer in Approach the Bench (2014), another lawyer in Above Average Presents (2014), Doug in Broad City (2014), Josh in Step 9 (2014), Black Scientologist in The Eric Andre Show (2013), Barack Obama in 19 episodes of CollegeHumor Originals (2010-2013), Obama in The Shorts Show (2013), I Love the 1880s (2012), Barack Obama in Jest Originals (2011-2012), Eric in 12 episodes of I Just Want My Pants Back (2011-2012), Alex in Mercy (2010), Speech Writer in Ugly Betty (2010), Male Sketch Player in Michael & Michael Have Issues (2009), Jordan Henry in eight episodes of Mayne Street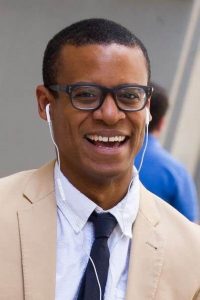 (2008-2009), Intern in 3 lbs. (2006), Hipster Guy in Stella (2005), Sound Engineer in Jonny Zero (2005) and Maxwell Percavel in Jump Cuts (2004)
Carlos is also a writer. In that capacity, he has contributed as a staff writer to eight episodes of The First Wives Club (2021), head writer for 14 episodes of The Drew Barrymore Show (2020), on the TV Special VOMO: Vote or Miss Out (2020), story editor on six episodes of Divorce, on 10 episodes of Uncommon Sense with Charlemagne (2017), a writer in 16 episodes of The Nightly Show with Larry Wilmore (2016), the 2016 White House Correspondents' Association Dinner (2016) and an episode of Off the Chain (2014).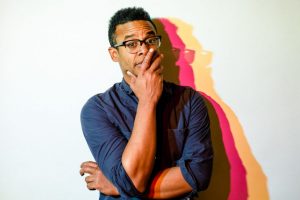 April 5, 2021.
RELATED POSTS.