'Every Second Counts' features local actors and locations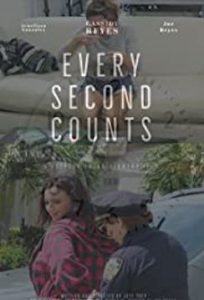 One of the strictly local short films in this year's Fort Myers Film Festival is Jeff Frey's Every Second Counts. A story about people who become intertwined without being conscious of their connection, on a grand scale the film asks whether a second can change someone's life forever or we're destined to fall into the same addictions no matter what.
Frey (2nd image) both wrote and directed the film. It's his fifth project. His others consist of the 2020 short film The Bartender's Guide (in which he also plays a bartender), the 2020 drama A Summer to Remember (which he produced and plays the part of Don Jamison), the 2019 short A Related Matter (which he directed and played the role of James Founder) and the 2019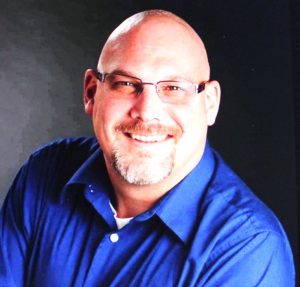 short film Retentissant (which he directed and produced).
Jeff didn't start out to be a filmmaker. He got his start in entertainment as a stand-up comic back in his hometown of Toledo, Ohio. But he met some people, who introduced him to others and before he knew it, Jeff was collaborating on A Summer to Remember (which is still being screened by film festivals around the country).
In the summer of 2019, Frey moved to Southwest Florida.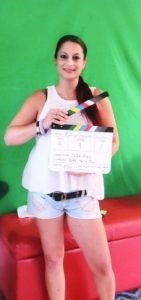 He didn't know a single soul in our local film community, but his wife found UFTA on meetup.com. The acronym stands for United Film & Television Artists, a not-for-profit trade association that provides information, support, assistance, and education to artists and other production crafts personnel associated with the creation and production of film, television, video, broadcast, recording, and theater products in the State of Florida.
"It's such a great group; they're fantastic," relates Frey, who couldn't believe his luck when he attended his first UFTA meeting and became fast friends with its members.
In fact, it's thanks to UFTA that Every Second Counts was made.
"Last July,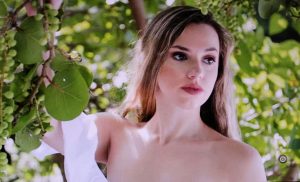 everyone was kind of bored because of the pandemic," Jeff recounts. "So I shared a couple of my scripts and after reading Every Second Counts, Cassidy [Reyes] said 'we gotta do this; let's find a way.' So we got some locations, everybody sort of volunteered and we managed to put together a pretty decent film."
The 12-minute film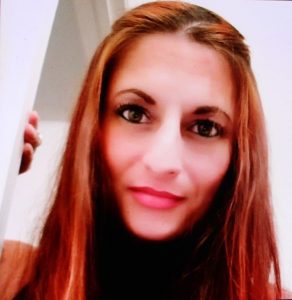 stars Cassidy Reyes as Trisha (4th photo)(Lady of the Manor, Love Song and Power, Prometheus Bound, Hanging Millstone),  and includes a number of other UFTA members such as Kristin Mercedes Bence (fifth photo)(A Short History of Decay, Miss Bonita Springs 1967), Jewelissa Gonzalez (sixth photo)(Hanging Millstone, Ballers),  Deciymber Goss (The Hunt, Fallaway, A Related Matter), stage actor Cynthia Hile (Hanging Millstone, Shooting), print, catalogue and runway model Becky Brown (7th image) (A Related Matter, Hanging Millstone), Joe Reyes,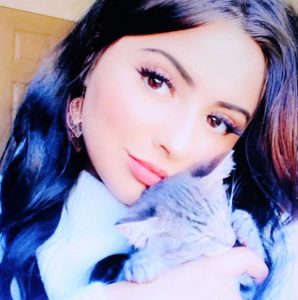 who plays Jim Howard, and Deborah Ford Smith (Fallaway, Hanging Millstone, Shooting, The Meaning of Life).
They filmed the short over a long weekend that August at local venues, beginning with a bar scene at the Winkler House Bar. Other locations include the First Street Executive Suites in the Earnhardt Building in the River District, a local residence, Colonial Country Club for the street scenes and South Trail Animal Hospital for the office scenes.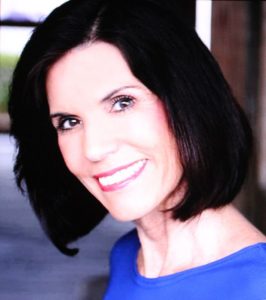 Although pandemic-based malaise may have given impetus to the zero-budget film, there's nothing amateur or last-minute about Every Second Counts. The acting is exceptional. The theme resonates. And Frey pushed his personal boundaries as both a director and film editor.
"Our greatest challenge was the car accidents we staged which, because of budgetary constraints, we had to reverse engineer," Frey confides.
At present, Frey is working on a documentary about the Southwest Florida Ale Trail.
The Southwest Florida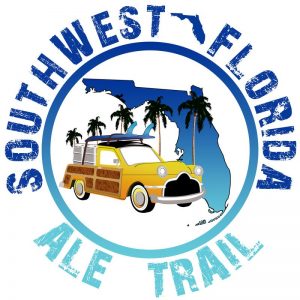 Ale Trail provides an exciting way for craft beer lovers to connect with 18 local breweries throughout Lee, Collier, Hendry and Charlotte counties.
"The breweries provide a passport and participants can get a glass or a mug by earning stamps," reports Frey, who is contemplating calling his documentary either What's on Tap? or Beerway to Heaven.
"It's not only a fun way to stay connected and tour the craft beer industry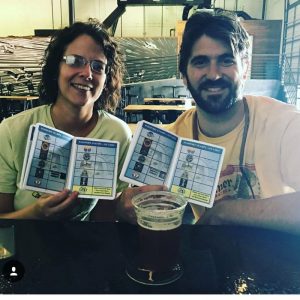 that is growing in Southwest Florida, but lets people know that there's more to this area than just sun, beaches and Spring Break."
When he's not doing research for the documentary, Frey is working on more scripts. He's only just getting started, so look for more from "Frey Guy Entertainment."
After all, every second counts.
Every Second Counts screens in Local Block 1 at noon on Saturday,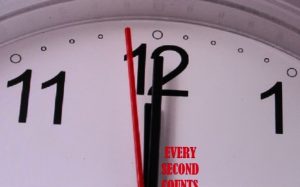 May 15 and is followed by Prometheus Bound by Maddalena Kingsley, 22 Every Day by Isaac Osin, The Knife by Karen Whitaker and J. Bert Davis, and Waiting for Me by Glendalina Ziemba.
The Fort Myers Film Festival opens on Wednesday, May 12 with Pooling to Paradise and closes on Sunday, May 16 with the documentary The Lost Film of Nuremberg and a dessert awards ceremony.
April 6, 2021.