Danielle Channell plays middle sister Melanie in Studio Players' 'One Slight Hitch'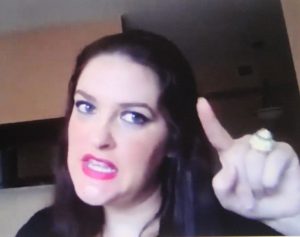 One Slight Hitch comes to the Joan Jenks stage beginning May 28. In this Lewis Black farce, Doc and Delia Coleman have three winsome daughters. Their eldest, Courtney, is getting married. Their youngest, P.B., is a free spirit trapped in a tightly-wound, button-down family. Their middle girl, Melanie, is an attractive 20-something nurse. She's not just psychotic. Melanie is distracted. When she finds her older sister's ex half naked downstairs on the day of the wedding, well,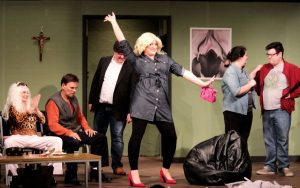 let's just say that her mind's no longer on the nuptials taking place outside.
Who do you think of when it comes to casting psychotic – especially if you're staging a farce? While there may be quite a number actors in Southwest Florida who'd be delighted to fill the bill,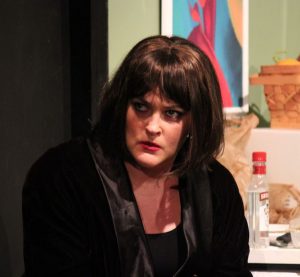 one choice seems abundantly obvious. That would be Danielle Channell, the Queen of Farce.
Danielle earned the moniker because of the caliber of her work in comedies like The Realish Housewives of Fort Myers, Let Nothing You Dismay, It's Only a Play and The Musical Comedy Murders of the 1940s.
While many actors credit their success with the training and experience they received in high school and college, Danielle traces her comedic prowess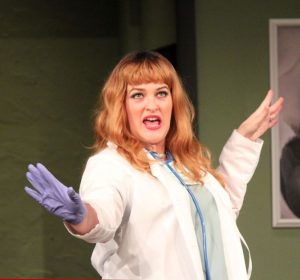 to the oh-so-many wry, awkward moments she's experienced over the course of her young life. "As I've gotten older and experienced dramatic moments in my life, I've found that comedy is indeed the best medicine," says Danielle of her penchant for comedy. "I do love being silly and goofy and things like that."
Uh huh, and that works out well for those of us in the cheap seats, don't you think?
One Slight Hitch opens May 28.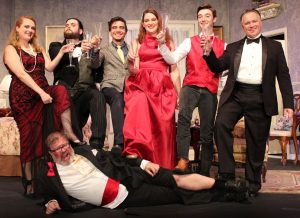 April 5, 2021.
OTHER DANIELLE CHANNELL SIGHTINGS