And the winners are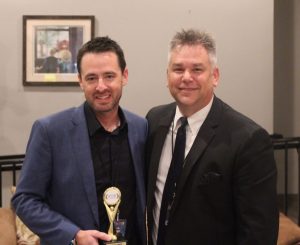 The 9th Annual Fort Myers Film Festival wrapped up last night with a dessert and champagne awards ceremony at the Broadway Palm Dinner Theatre. Each of the 89 films juried into this year's festival were exceptional this year and deserving of accolades in many respects. But that didn't deter Director Eric Raddatz and his team from the challenging task of choosing winners in seven categories … and the winners are:
Best Documentary: Where There is Darkness, directed by Sean Bloomfield and Cimela Kidonakis.
Best Feature: Surviving Lunch, directed by KT Curran, produced by Jerry Chambless, and starring Avery Arendes, Parker Padgett and Kaycie Lee.
Best Short Film: Peggy, directed by Justin O'Neal Miller.
Best Short Short Film: Baghdad Photographer, directed by Mejd Hameed.
Best Student Film: Swift, directed by Byco Ri Kim, Hae Deun Woo and Ye Bin Ahn.
Best Local Film: Eliades Ochoa From Cuba to the World, directed by Ruben Gomez and produced by Cynthia Biestek.
Edison Award of Innovation: Fly Like a Girl, directed by Katie McEntire Wiatt.
The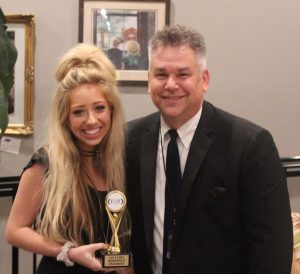 scores of cineastes who attended this year's festival got to weigh in with a choice of their own and, voting via social media, they selected as Audience Favorite of the 9th Annual Fort Myers Film Festival #SLUT, directed by Jenna Kanell and written by and starring Sophia Watson.
Click on the foregoing hyperlinks for detailed information on the highlighted films and filmmakers. And return over the next few days for additional posts that feature this year's films, filmmakers and the actors who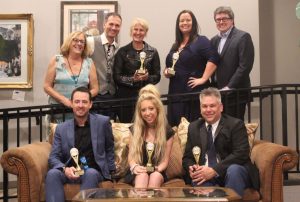 breathed life into the pictures you most enjoyed.
April 15, 2019.