Fly Like a Girl takes flight at IMAG during FMFF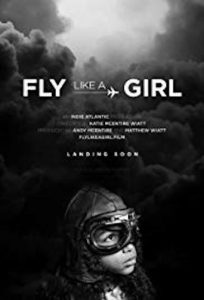 Fly Like A Girl is more than just a film. It's a movement of young girls and women relentlessly pursuing their passion for aviation – a field currently dominated by men. The film relates first-hand stories from girls and women who dared to aim higher. From a lego-loving young girl who includes female pilots in her toy airplanes to a courageous woman who helped lead shuttle missions to space, Fly Like A Girl shows us that women are in charge of their own destiny.
The documentary features interviews a host of female military, commercial and drone pilots, engineers, scientists, historians and other aviators, including retired NASA astronaut Nicole Scott, Tammy Duckworth, three-time US National Aerobatic champion Patty Wagstaff, former WWII WASP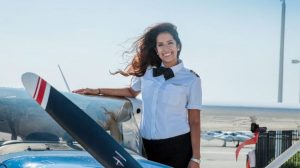 Bernice "Bee" Falk Haydu, and Olivia Lisbon, a graduate of the Central Florida Aerospace Academy who recently took a job as a flight operations coordinator at Tampa's Peter O. Knight Airport. Some of the women included in the film are well known; others are having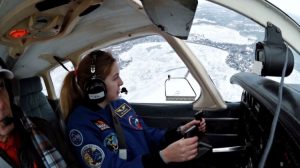 their stories told for the first time. All can serve as important role models for girls and young women.
Katie Wiatt directs. Andy McEntire and Matthew Wiatt co-produce.
Fly Like a Girl will be screened at the IMAG History and
Science Center at 6:00 p.m. on Friday, April 12.
April 8, 2019.
#BeYou@#FMFF.