Spotlight on '50 Words' actor, screenwriter and producer Kathryn Parks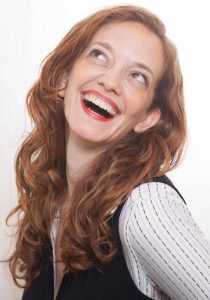 Last night, the 4th Annual Bonita Springs Film Festival screened its Shorts Package II. The assemblage of indie films consisted of seven high-quality pictures, including 50 Words, a 28-minute romantic comedy starring and written and co-produced by Kathyrn Parks.
Kathryn Parks has established herself as one of Sarasota's most recognizable leading ladies. A singer, actor and dancer, she is a regular in the region's musical theater scene. She has starred in productions of My Fair Lady, Carousel and The King and I, receiving acclaim for her portrayal of Eliza Doolittle, Julie Jordan, and Anna Leonowens respectively. She has appeared on numerous stages including the Florida Studio Theatre, American Stage, the Players Theatre, Venice Theatre, and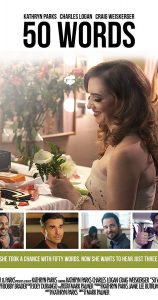 with the St. Petersburg Opera Company. Her stage credits also include Maggie in Cat on a Hot Tin Roof, Edythe Herbert in My One and Only, Violet in Violet, Melody in Bad Jews, Polly in Crazy for You, Maria in Sound of Music, Isabelle in Pirates of Penzance and Anne in La Cage aux Folles.
In addition to 50 Words (which earned Parks a Ladies in Film and Entertainment award on January 15, 2019 from the Sunshine City Film Festival at St. Petersburg's Palladium Theatre), Parks' film and television credits include Killroy Was Here (a new short by Kevin Smith), The Glades Perfect Storm, Listening, Rocky Mountain Fast Guy, Carol's Daughter, Beneva's Christmas Special and Mr. Engagement.
Also known to the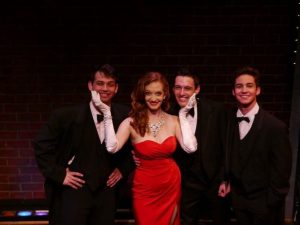 concert and cabaret scene, Kathryn performs with the trio Vocal Vixens. Her voice has been called "sparkling" by Scene Magazine while the Bradenton Herald has described her as "portraying genuine star power." Kathryn also holds the distinction of having tossed a football with Dan Marino (in a Pappa John's commercial), hiked across the country of Israel, danced in a McLaren convertible across Sarasota's Ringling Bridge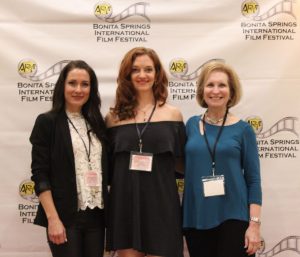 at sunset (see her "Get Happy" video) and graduated 6th in her high school class (while not a nerd, she's nevertheless exceptionally smart).
Kathryn has a B.A. in Theare Arts from the University of Miami and now studies with Carlo Thomas and Sharon Lesley.
February 24, 2019.
RELATED POSTS.