Spotlight on February TGIM celebrity judge Sophia Watson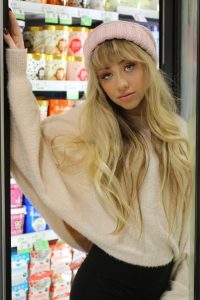 The celebrity judging panel for T.G.I.M.'s February screenings consists of comedian Lindsay Glazer, actors Charles McMullen and Terry Tincher and filmmaker/actor Sophia Watson.
Watson wrote and starred in last year's Fort Myers Film Festival Audience Choice Award winner #SLUT, which explores the central themes of cyberbullying, slut shaming and sexual predation. The short film did phenomenally well on the film festival circuit, winning Best Ensemble Cast and the Audience Choice Award for Best Short at the 22nd Annual FirstGlance Philadelphia Film Festival (where it was also nominated for Best Drama, Best Actress (Short) and Best Director), Best Student Film at  the 2019 NYLA International Film Festival (LA), the D Lacy Jr. Social Justice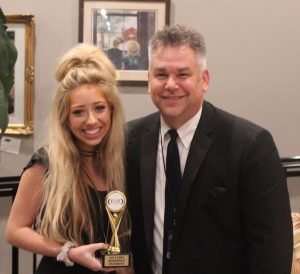 Award winner at the 2018 Studio City Int'l Film Festival and the 2019 Papaya Films Bursary.
On the acting side, Sophia just lensed a PSA on teen abuse for S.H.A.R.E. House, a family violence crisis center (which you can view here). In 2018 she appeared in An Innocent Kiss, which was the last movie that Burt Reynolds made before his death. Sophia's other film credits include Sleepy Hollow (2013), Nashville (2012) and Jimmy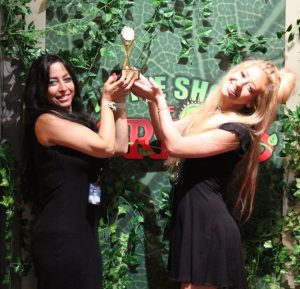 Kimmel Live! (2003).
Sophia plays trumpet and piano and dances hip hop. She also is a stunt hula hooper, jump-roper and gymnast. Sophia donates a portion of her paychecks to charity.
February 1, 2020.
FOR MORE ON SOPHIA:
AND FOR MORE ON TGIM: