Conceptually and structurally, 'Ghost in the Woods' is a horror film breath of fresh air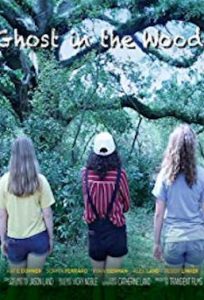 The 4th Annual Bonita Springs International Film Festival wraps up tonight. Among the short films it screened over the course of its four-day run is Ghost in the Woods by director Jason Land.
Horror films included in film festivals are often somewhat iffy. Ghost in the Woods is an exception. It's very well done both conceptually and structurally.
Jason Land wrote and directed the 12-minute short film, which he co-produced with his wife, Catherine. It features his son, Alex, a boy with a heart problem that hampers his ability to keep up with his friends, Ryan (Ryan Isenman), Katie (Katie Dohner) and Sophia (Sophia Ferraro).
After racing to Alex's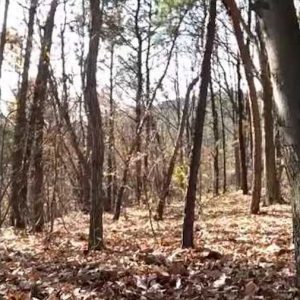 house for snacks served up by mom, the girls receive a text informing them about a purported ghost in a patch of forest a 20-minute bike ride away. The girls want to check it out, but Alex is having heart palpitations and his mom insists that he stay behind to rest. He graciously bows out, sending the girls on their way to see if there really is a ghost in the woods.
After weaving their way past lizards and spiders of varying sizes and colors, the girls reach their destination only to discover that Alex has beaten them there.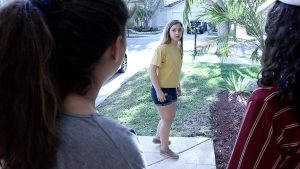 How did you do that, one of the girls demands. "I went really fast," he replies. "My mom's going to be really upset, but I just wanted to be here."
What happens next gives viewers goosebumps, even those who've figured out the ending before the denouement of the film.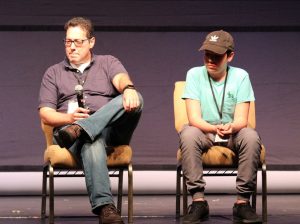 It doesn't matter. Ghost in the Woods is a scintillating ride, featuring excellent cinematography, good sound and really good acting from Land's young cast. But in the final analysis, it's the concept that really sells Ghost in the Woods, proving Land's belief that "if you really want something badly enough, not even death will stop you."
Ghost in the Woods is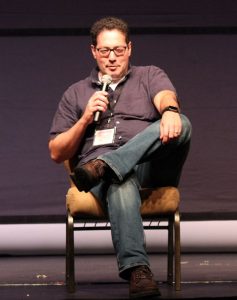 not Land's first rodeo. He is also known for Fight/Flight (2015) and Tahiti (2014).
February 24, 2019.
RELATED POSTS.