J. Fredric May wins Camera USA 2019 Honorable Mention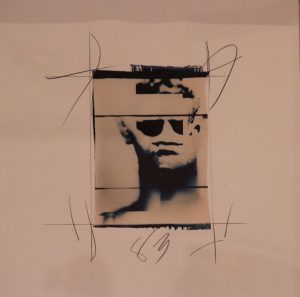 The Camera USA 2019 National Photography Exhibition opened June 3 in the ground floor galleries of the Naples Art Association. This year's judging panel issued five Honorable Mentions. Bermuda Dunes, California photographer J. Fredric May was the recipient of one of these Honorable Mentions for his 2017 image Author's Hallucination No. 5 "Connor."
May is a former photojournalist and filmmaker.
"During open heart surgery in 2012, I suffered a major stroke leaving me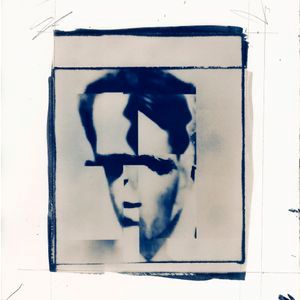 legally blind and subject to vivid visual hallucinations," May relates in the artist statement that accompanies his Camera USA image. "My stroke allowed subconscious imagery to reach my conscious awareness. Taking those facial fragments that filled half of my lost visual field and utilizing imaging software that corrupts visual data, I was effectively able to replicate what was happening with information within my own brain."
In broad brushstrokes, May rebuilds the maimed component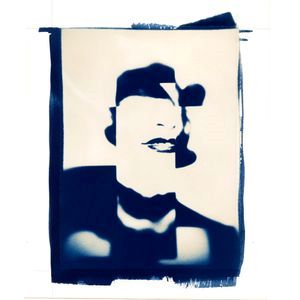 features of the portraits he uses as layered composites to resemble how he now sees.
"I take my layered composites and print these as cyanotypes," he explains on his website. "I bleach and tone my cyanotypes with a mixture of photo chemicals and tea. Ultimately, I digitize the altered cyanotypes and create my final print."
The result is a series of enigmatic portraits.
A graduate of Brooks Institute, J. Fredric May received his B.S. in Commercial/Color Technology and was accepted into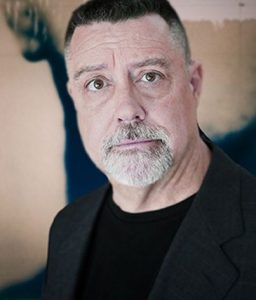 the prestigious Eddie Adams Workshop in 1989. As a photojournalist and commercial photographer, he traveled the world, telling visual stories with a signature style of bold color and confrontational composition that garnered numerous state and regional honors. As a filmmaker, May directed more than 50 corporate and industrial films and helped raise more than 7 million dollars for non-profit organizations. He won Telly and Cine Awards for his creative film work and national awards for his corporate and nonprofit clients.
Author's Hallucination No. 5 "Connor" comes from his current project, Apparition: Postcards From Eye See You.
June 5, 2019.