For 'Art Lives Here' artist Khaysie Tiburcio, art becomes a part of the artist

Khaysie Tiburcio is one of five artists juried into this year's Alliance for the Arts Art Lives Here Billboard Campaign. The work that will be coming to a billboard near you is titled Art Within Their Souls.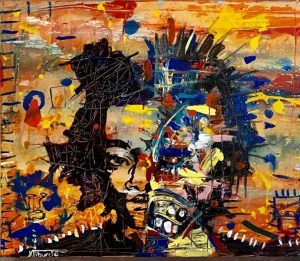 "I wanted to create a piece that represented the impact that art has on the painter," says Khaysie. "This artwork includes portraits of Basquiat, Picasso, and Andy Warhol morphing into their masterpieces. This is used as a metaphor to express how art becomes a part of the artist."
Tiburcio was inspired to begin painting by her uncle, Cristian Tiburcio, when she was six years old.
"[He] had a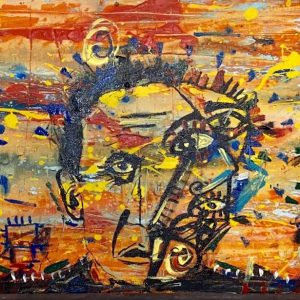 major influence on me and viewing art the way I do today."
Ten years later, Khaysie is now busily refining her own techniques. Some she learned from her uncle; others she's developed through trial and error.
"Since I'm only 16 and so young, I believe I have many years ahead of me to improve and find a signature style that continues to express who I am and what I feel," Khaysie confidently observes.
Khaysie also credits her closest friend with providing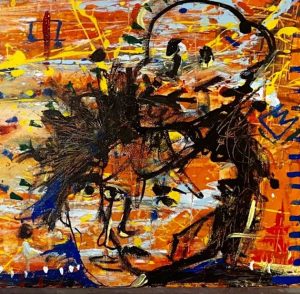 inspiration and encouragement.
"I don't believe I would be the person I am today, and creating art the way I am today, without Elias," says Khaysie, referring to Elias Jansen, whose dad is world-renowned Expressionist/Surrealist painter Marcus Jansen. " I've been very fortunate to have people around me to guide me in the right direction and advise me along the way."
Tiburcio recently started participating in art competitions and outdoor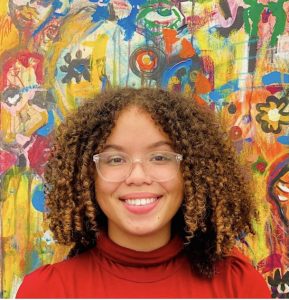 art festivals and fairs. You may have seen Khaysie and her work at Fort Myers Art Walk or Hot Works' Naples Fine Art Show.
"I plan on participating in them more and more, as well as using them to get more experience!"
While riding the outdoor art fair and festival circuit can be grueling, exhibitors derive a plethora of benefits. They are exposed to hundreds of other artists, who are generally only too happy to discuss their method, mediums, technique, work ethic and inspiration.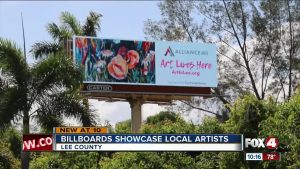 Although the creative process is rarely influenced by what the public likes or wants, it is nonetheless elucidating to get feedback and even validation.
"I also just recently won 1st place in an online art competition for the Southwest Florida Reading Festival, which was also wonderful," Khaysie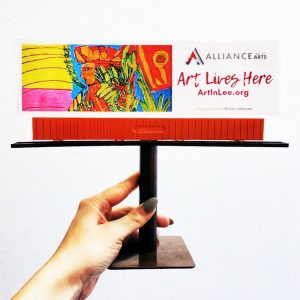 reports.
The Alliance for the Arts' Art Lives Here Billboard Campaign is made possible by Alliance season sponsor Carter Outdoor. For more information, please call 239-939-2787 or visit ArtInLee.org/ArtLivesHere.
April 15, 2021.