Rauschenberg Gallery hosts Arturo Vega panel discussion November 5 at 1:00 p.m.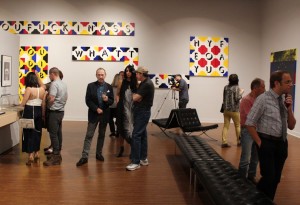 Empire: An Arturo Vega Retrospective opened last night with a public reception from 6:00 to 8:00 p.m. at the Bob Rauschenberg Gallery on the Lee campus Florida SouthWestern State College. This ambitious survey runs through December 17 and will include guest lectures, performances and a panel discussion exploring Arturo Vega's broader impact on popular culture and contextualizing his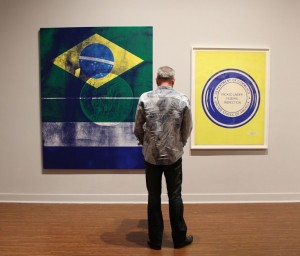 work as a visual artist. That panel discussion takes place at 1:00 p.m. and features Carlo McCormick, Anthony Haden-Guest and Adam Lehrer.
The exhibition is being presented in collaboration with The Arturo Vega Foundation in New York City and is the late Mexican-born artist's first solo U.S. museum retrospective. The show features photography, collage and a number of iconic canvases from the artist's Supermarket and Silver
Dollar series (begun in the 1970s), his Flags and "word paintings" from his Insults series, as well as pieces from other series produced during the 1980s, '90s, and the 21st century up to his death in 2013.
Vega was pioneered the use of art in branding rock 'n roll bands. In Vega's case, he designed the ubiquitous logo based on the Great Seal of the United States for the Ramones, and he was the one who also painted backdrops for their stage and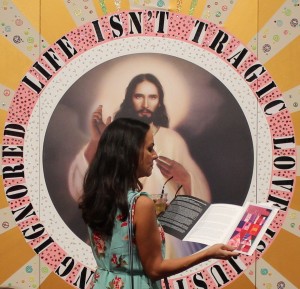 created a lighting scheme loosely adapted from Albert Speer's Lichtdom to enhance their effect. By co-opting and questioning symbols of power, Vega created visual imagery that defined the transgressive aesthetic of punk rock.
Today's panel discussion is free and open to the public, but seating is limited.
November 5, 2016.
RELATED POSTS.