The making of Florida short 'The Bright Side'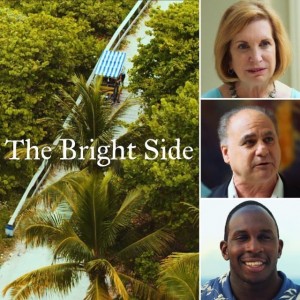 One of the short films screened on Friday at the Second Annual Bonita Springs International Film Festival was The Bright Side. The 16-minute short was written and directed by Eric H. Alexander and stars Mark Sherwin as a man named Phil, Mark Stolzenberg as Bowman, Jack Covington III as Sam, and Judy Copeland as an unrepentant Black Widow who has left behind a string of dead husbands and the chauffeur who was trying to blackmail her.
The film opens with Copeland's character waking to find herself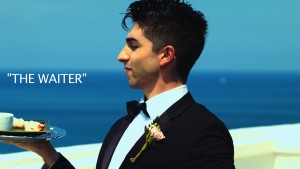 stretched out on a chaise lounge alongside Phil and another man. As a handsome tuxedoed waiter on a Segway serves them sumptuous hors d'oeuvres and refreshing cocktails, the trio come to realize that they are in a nether world where they have one last chance to confess their sins before their bodies die and they move on to the next plane in their physical-spiritual existence.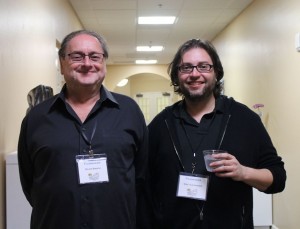 While the concept has religious overtones, Alexander and his producer, David Basch, are labelling their product science fiction. That makes the short accessible to everyone, regardless of their belief structure.
"After all," quips Alexander, "who knows where you go after you die … it could be a chaise lounge in Miami Beach."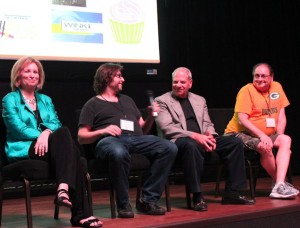 "It does fall in that genre of shows like The Twilight Zone, The Outer Limits and Night Gallery," observes Balch, providing some additional context. Both he and Alexander see The Bright Side as a weekly television or cable series in which one or more guest stars come each week to pass over to the other side. So in that sense, The Bright Side was conceived and shot as something of a pilot for an ongoing weekly series.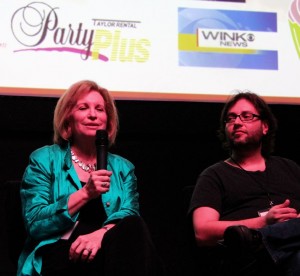 The film was lensed on locations in Miami Beach and in New York. Of course, the budget for the film was fairly modest, and the actors worked for the pride and experience of being in a locally written and produced short film. "But when actors are working for no money, it's imperative that you have really good craft services," laughs Alexander. "The food has to be really, really good."
Copeland also starred in and produced another BIFF short film, Happy Family. She even supplied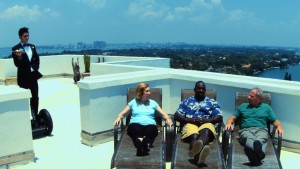 the storyline to writer Mark Stolzenberg. Eric Alexander served as cinematographer, and the duo really enjoy working with each other. They have also collaborated on another comedy called Talk to Me.
"It will be out as soon as Eric finishes editing it,"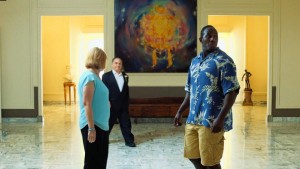 adds Copeland with a laugh.
Perhaps it will be a submission to next year's Bonita Spring International Film Festival.
January 28, 2017.
RELATED POSTS.