A look at Danish thriller 'The Guilty,' BIFF Best Feature Narrative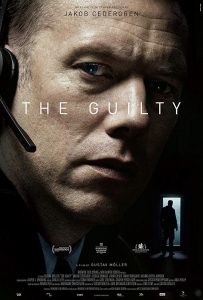 The Danish thriller, The Guilty, received Best Feature Narrative honors at this year's Bonita Springs International Film Festival. Directed and co-written by Gustav Moller, the film follows police officer Asger Holm (Jakob Cedergren). When he is demoted to desk work, he expects a sleepy beat as an emergency dispatcher, but that changes when he answers a panicked phone call from a kidnapped woman who then disconnects abruptly. Confined to the police station, Asger is forced to use others as his eyes and ears as the severity of the crime slowly becomes more clear. The search to find the missing woman and her assailant will take every bit of his intuition and skill, as a ticking clock and his own personal demons conspire against him.
Although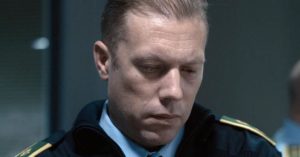 The Guilty represents Moller's debut as a feature filmmaker, the film draws parallels to single-setting thrillers like Buried and Locke.
"Locking the viewer in two cramped, drab rooms, he builds suspense with little more than a single character and a few voices on a telephone," writes Jeannette Catsoulis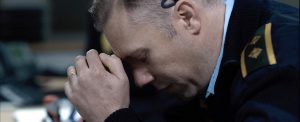 for The New York Times. "But the ingenious screenplay (by Moller and Emil Nygaard Albertsen) reaches beyond the solving of a mystery to paint a psychological portrait of the man at its center …. Enriched by Oskar Skriver's marvelous sound editing, which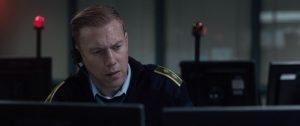 takes us from a speeding van to a bloodcurdling crime scene with equal authenticity, the movie smoothly blends police procedural with character study. What's happening on the end of Asger's phone line is gripping enough,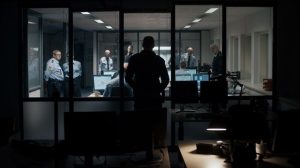 but what's happening inside his head — illuminated by Jasper Spanning's almost abusive close-ups — is every bit as fascinating."
Other reviews are just as glowing.
"Set in an enclosed room with essentially one actor and made up entirely of phone conversations, the film employs a full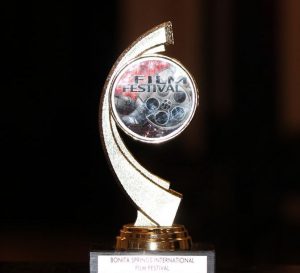 toolbox of cinematic techniques to fashion a complex character study," remarks James Greenberg for TheWrap.
"The Guilty is smartly constructed and tautened with regular twists, but if it were merely clever," writes Anthony Lane of The New Yorker, "it wouldn't test your nerves as it does."
"The Guilty is a nerve-wracking exercise in tension that also manages to reveal itself in layers, leaving assumptions dashed on the floor," adds Tom Long for the Detroit News.
March 3, 2019.
RELATED POSTS.